The global waste crisis simultaneously emerged with it a resource problem. New waste management methods began to be sought when the environmental and health issues due to traditional methods, namely landfill and incineration, were added to the economic problems. This quest showed us that waste and resource management are complementary.
Now we have the circular economy model working for sustainable development. This model, which tries to establish the circular thought in nature in the economy, brings a brand new understanding of recycling and reusing, focusing on repeatedly using resources while preserving the highest values. But how can we achieve more efficient operations with less energy usage? The answer is cutting-edge solutions. Have you ever thought that blockchain can be a considerable help in sustainable waste management?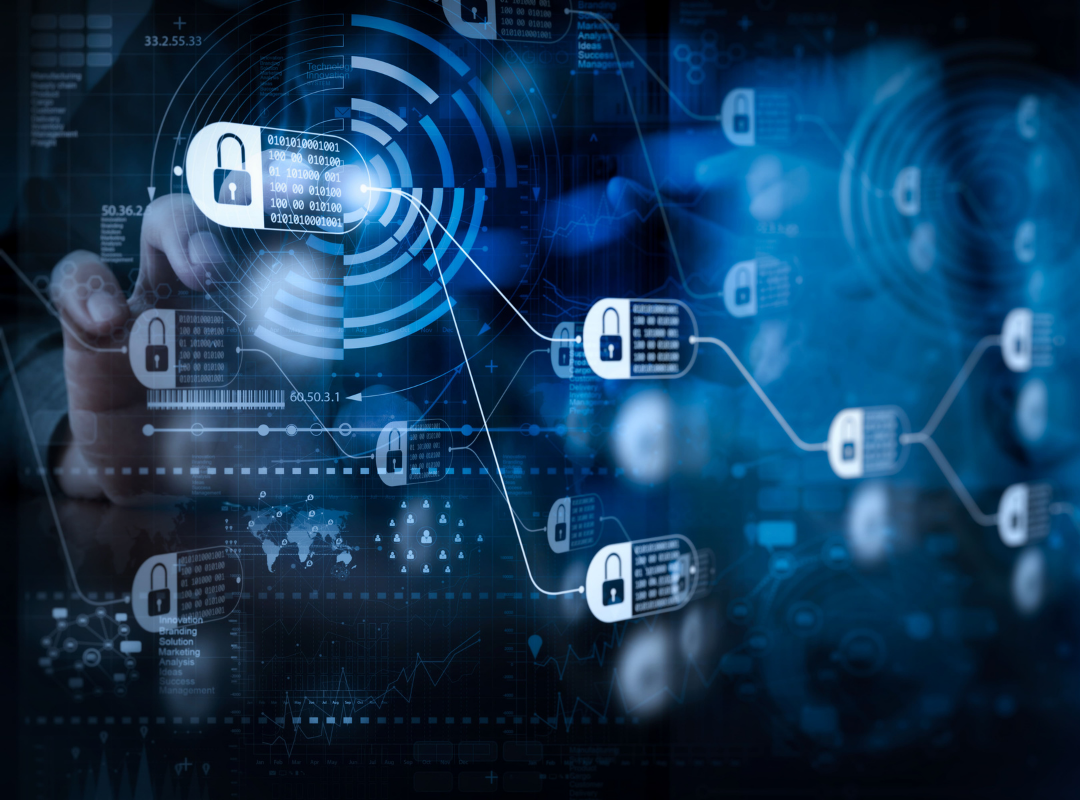 Blockchain: Compass for The Circular Economy
By now, you must have heard of blockchain generally along with cryptocurrencies like Bitcoin. It's much more than that! Global blockchain technologies are used not only for finance and banking but also for social good. Education, hunger, poverty, environment, blockchain technology applications now have a role in the fight against all of them!
Blockchain is also one of the stars of emerging technologies in waste management. As a reflection of the production-consumption cycle that respects nature based on sustainable practices in waste management, blockchain opened up an important stage. But how?
What Is Blockchain?
Blockchain is a shared and inflexible ledger that facilitates recording transactions and tracking assets in a network, whether tangible or intangible. Moreover, anyone can do all operations by minimizing the risk and cost.
How Does Blockhain Work?
Blockchains store data in connected blocks. Any change in one block is detectable by computing its cryptographic hash and comparing it with the hash stored in the following block. Consequently, any change to a historical block requires all subsequent blocks to be updated. Also, blockchain data is persistent. This way, you can create irreversible chains. The other benefits are as follows:
Trust: Blockchain is a members-only network that gives accurate and real-time data.
Security: Noone can delete a transaction, so all members must be cautious about data accuracy and transactions.
Efficiency: With a distributed ledger among members, record reconciliations are gone. For speed transactions, a stored set of rules could be executed automatically without intermediaries.
Sectors such as healthcare, retail, media, insurance, or telecommunications use it for broader security and efficiency. So how are things going in waste management?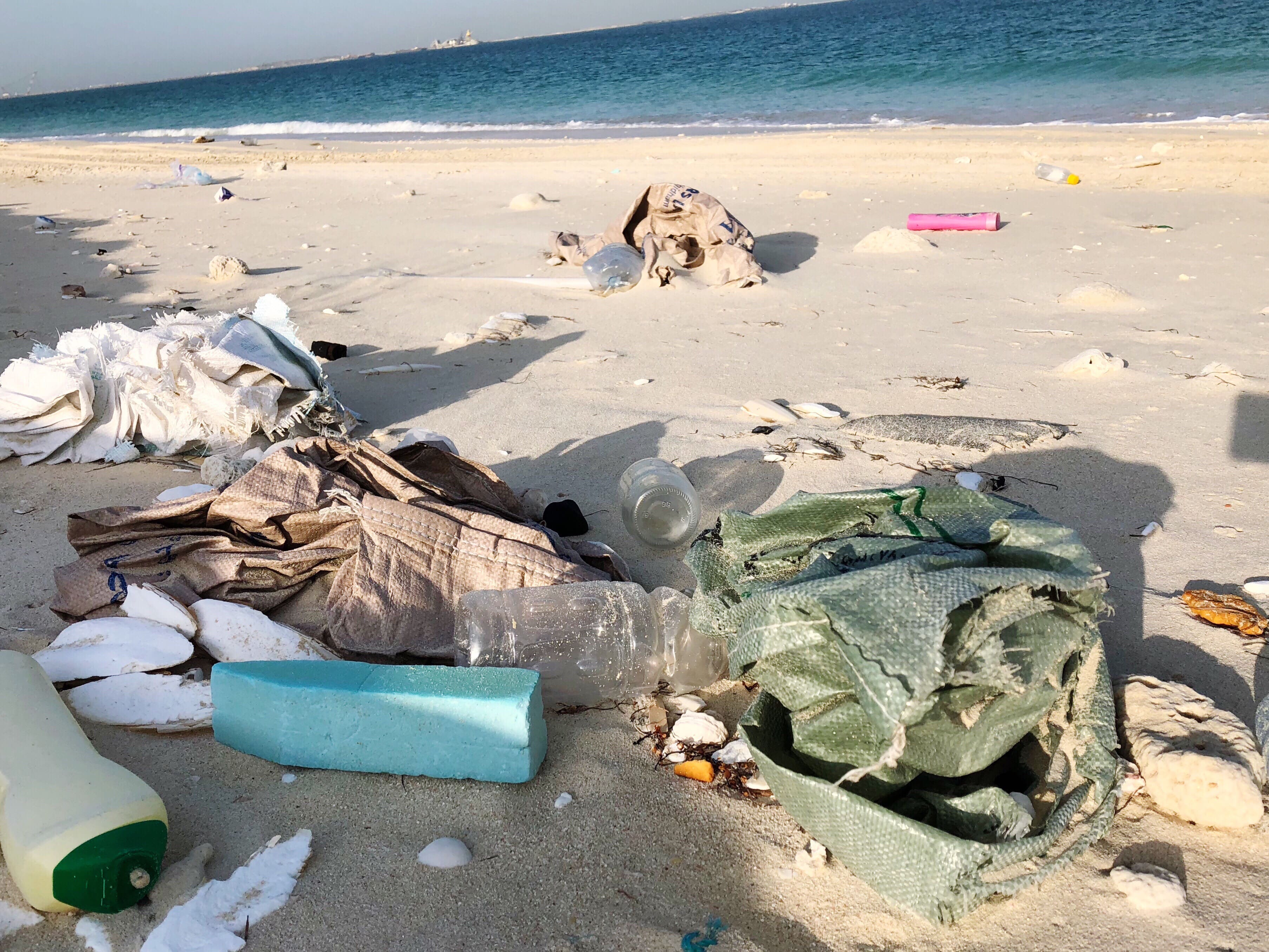 From Plastic to e-waste: Blockchain Applications in Waste Management
At this point in the global waste crisis, the need for creative waste management technologies and solutions is inevitable. Otherwise, it is hard to cope with the amount of waste expected to reach 3.40 billion tons annually in 2050! Moreover, modern waste systems and the circular economy principles are based on:
Waste separation at the source
Correct collection and transportation
The highest efficiency recycling via separate waste streams
In cases such as EPR for waste management, where the process becomes more complicated due to legal obligations and pricing, serious follow-up is required. Of course, the biggest supporter of the tracking processes of the waste sector is blockchain. Think about it, you can transfer digital assets or values, also, transactions of physical objects with QR codes or RFID tags ensure the origins of assets and facilitates the applications of rules.
Therefore, managers can easily realize whether hazardous waste has been lawfully disposed of. Also, seamless and effective communication can be established between all stakeholders. Overall, The digital waste management systems use blockchain for usually:
Solving the trackability problem with real-time data
Fair pricing
Transparency and accountability
Providing product origins
Increasing recycling efficiency
Security of data transactions
Clarity in property rights of products and wastes
Privacy for institutions and individuals
Simplifying supply chain
Important Examples Around The World
Blockchain is used worldwide, from the USA to Ghana, either as a policy support tool or for waste management optimization. Here are some examples:
Plastic waste: The Plastic Bank focuses on bringing the plastic that individuals have collected to certain points and rewards them with a blockchain-based banking application. Like, you can also use the financial assurance of the blockchain as a supporter of a policy goal.
E-waste: Electronic waste's recycling rate is only 17%. Therefore, the precious materials in the product are wasted and cause significant harm to the environment. As a result, mobile apps and small companies formed exclusively for e-waste collection worldwide. The chain of custody and e-waste collection methods are accessed through blockchain trust.
Consulting: Auditors in sustainability firms can examine data to identify organizations or individuals that are not adequately disposing of their waste. Then, they can distribute fines or guide them to enhance sustainable waste management.
Waste operations: Regardless of voluntary, governmental, or private institutions, QR codes and RFID tags are mostly used for easy and efficient collection, transportation, separation, and recycling operation or operations.
Did you know that there are all-in-one solutions that can offer you all your needs?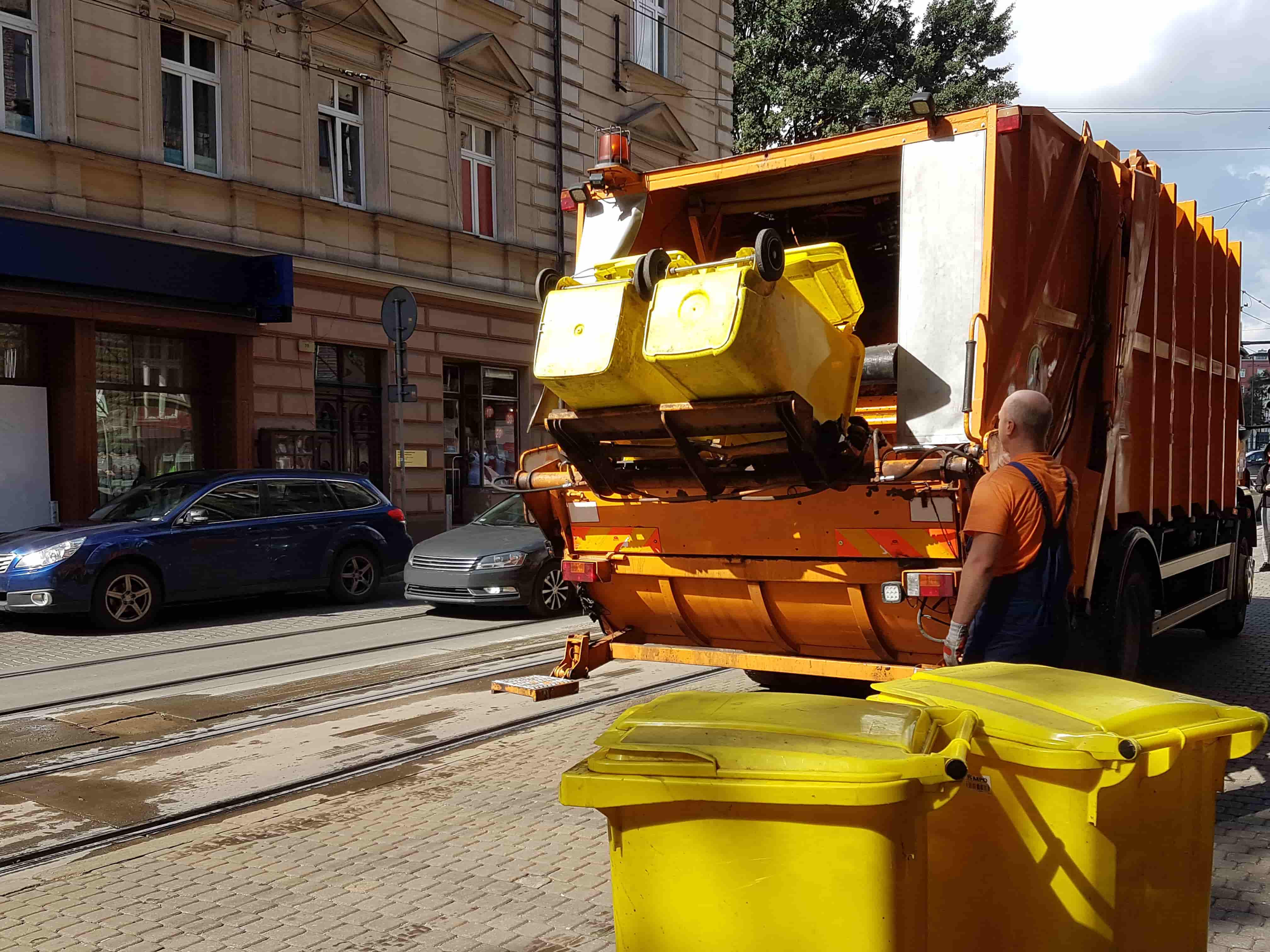 Meet Evreka For Sustainable Waste Management
All-in-one, end-to-end, and integrated waste management solutions offered by Evreka are used in more than 20 countries around the world. Developing digital and cutting-edge waste management solutions with IoT algorithms, Evreka also attracted the attention of the industry leaders with creative waste management technologies and solutions and grew rapidly.
EvrekaCrew renews themselves every day and adds new products to the portfolio to meet the sustainable development principles. We are always with you in the EPR processes and the circular economy transition through our blockchain technology and other state-of-art products.
The Most Comprehensive Usage of RFID Technology
Evreka has various solutions of RFID technology for asset management, fleet efficiency, and workforce management system.
RFID Tag
The Asset Management module measures the fullness of the containers, helps to develop the right collection strategies, and prevents corruption. One of the essential parts of asset tracking is RFID tags, which are perfectly integrated into the module. This way:
Managers can identify and track containers with smart barcodes.
Authorities can take action with real-time data about the specified container or check its status.
Thanks to the Citizen Management integration, individuals can also get info about selected containers and learn the collection times.
Mobile RFID Reader and Workforce Tracker
Evreka workforce solutions have an extensive system that obtains employee-specific data. For example, you can track field employees and record all data electronically with the physically located workforce tracker. A mobile RFID reader uses an antenna system. This way:
With the antenna system, connection with the external environment is provided.
You can easily read RFID tags in containers with readers in bracelet form.
Vehicle RFID Reader
With a vehicle RFID reader, you can easily optimize waste management operations. It is designed for:
Long-distance identification
Fast reading
Accuracy
Anti-interference ability
Protection
Effortless installation
Hence, it is easy to control:
The spot of vehicles and assets
Identify task realization
Automatically notice incidents
Overall, Evreka's RFID system gives opportunities for managers to:
Track all data from a single dashboard
Monitor fleet and asset locations
Be notified through email and SMS in necessary circumstances, such as a vehicle is off route or asset corruption
Route optimization for less energy, fuel, cost, time usage
Efficient collection, separation, and transportation of waste