Industries
Materials Recovery Facility Management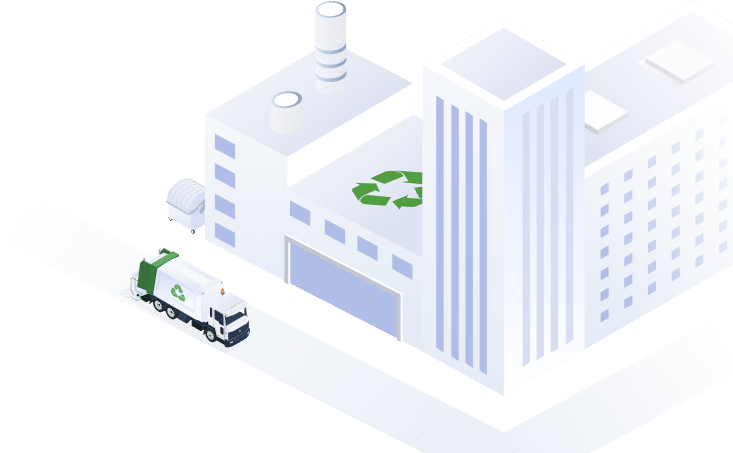 Discover the best facility management offer and rank among prominent
Evreka's solution for waste management facility aligns the workplace with the people performing the work. A wide range of programs is available to assist facility managers in managing daily operations. The field of facility management extends, and vendors can choose from a variety of platforms to better meet their management needs.
An integrated waste management system is designed by Evreka to handle facilities and equipment, streamline the work order, and reduce maintenance costs. Evreka utilizes technology and facilitates the management of facilities. This system is adaptable to almost any use case and able to decrease unnecessary complexity and feature-bloat.
Develop your facility management strategy with the full efficiency opportunities of Evreka's smart waste management platform
TALK TO US NOW
We decided to collaborate with Evreka in order to prevent waste collection and environmental pollution problems in our region. We started experimenting with harmony and confidence in moving with the same mission. As a result of the experiments we also got very good yields. Although these studies provide cost savings, our primary goal is to clean and recover the environment. We need many solution partners to achieve this. Evreka is one of them.
BIOSUN SOLID WASTE | PAMUKOVA, SAKARYA
Reduced energy costs

Companies will empirically re-evaluate their energy efficiency with the facility management approach and define areas for waste reduction. Reporting dashboards provide a comprehensive analysis of energy usage, distribution of resources, and time per job to point out organizational inefficiencies.
Dashboard view of managerial responsibility

The robust Evreka facility management program works to maximize asset lifetime and, in effect, reduce ownership costs. This kind of program cuts down on reactive maintenance costs and inconveniences by planned and proactive maintenance.

Developing a rigid schedule of asset upkeep ensures that assets perform at their peak while maintaining a smooth schedule of operations and employee safety. Users can access detailed reports to determine the cost and replacement times. Managers can track labor resources and identify the most qualified employees for specific assignments.
Strategic Resource Planning

Evreka All-In-One Platform organizes the quality of an organization's financial, production, and labor resources. The unified workflow between office managers and service technicians minimizes miscommunication and improves performance in any sort of waste management operations including solid waste management.

Users can link with trained workers to different positions and monitor work times for potential decision-making. Managers can use the management of the facilities to assess ongoing maintenance needs and preserve current properties.
All in one platform for waste management
If you would like to learn more about Evreka's comprehensive and intelligent solutions, and how Evreka can improve your waste management, please send an e-mail to growth@evreka.co or fill out the form below!
EvrekaCrew will be in contact with you in a short time to arrange an online meeting.
Congratulations!
Your application has been sent successfully!
Done