Software Solutions
Fleet Management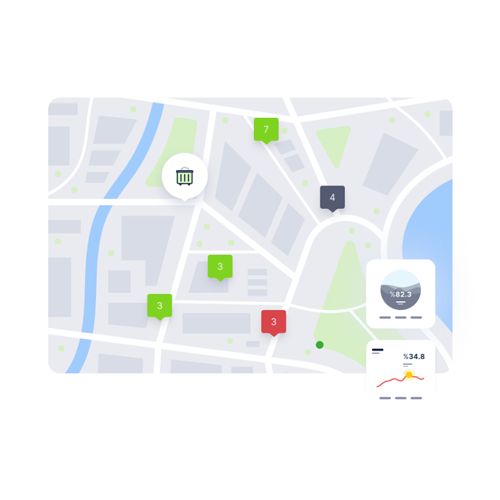 Fleet Management is the bundle of efforts to keep track of vehicles, and their specific aspects.
Manage with all-inclusive fleet database

Track real-time fleet location & status

Replay vehicle trips with historical tracking

Utilize camera & telematics for transparency

Monitor vehicle details with customizable reports

Streamline management process by tracking task completion
Fleet Management Software provides real-time tracking, management, and analysis of the fleet with increasing cost-efficiency.
The Fleet Management system covers and provides data about all the fleet possessed. Anything you want to know about your fleet and vehicles can be provided by the Evreka Fleet Management module.

Most of the operations in waste management are done by vehicles. Hence, an operation can be satisfied by only visiting the site or reading an RFID tag on-site. Moreover, the fleet is one of the parts that a business can take action for cost-saving activities by increasing productivity. Of course, this action requires a fleet management company that can develop case-specific solutions and has proven its success. Luckily, Evreka Fleet Management Module helps you achieve excellent efficiency by utilizing the perfect combination of software solutions and seamless integrations with hardware.

By using hardware products integrated with the vehicle and Evreka system, Fleet Management solutions provide live tracking, historical tracking, fleet performance, driver performance, preemptive maintenance insights, and fuel insights. It also keeps track of and records independent activities for businesses to build connections within their core operations.

Evreka Fleet Management Module enables businesses to make decisions in a data-driven way. While drivers conduct on-site operations, managers can monitor the entire lifecycle of their fleet.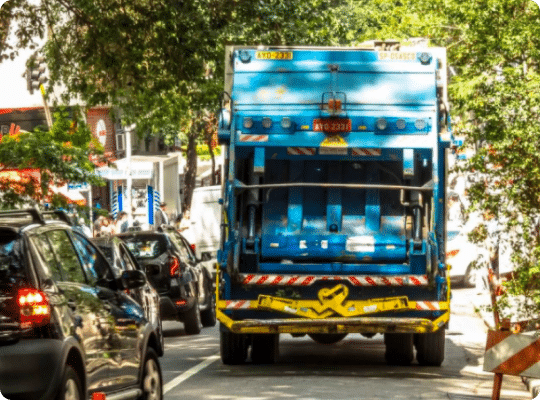 Fleet Management Database

A fleet database is an interactive and intelligent vehicle list containing valuable information about your vehicles like suppliers, color, chassis number, etc. The database provides visibility over vehicles' classification and maintenance to provide easy access to any kind of data. Moreover, Evreka knows that different businesses have distinct needs to track. Therefore you can have your own configuration with unique fleet management features.

Learn more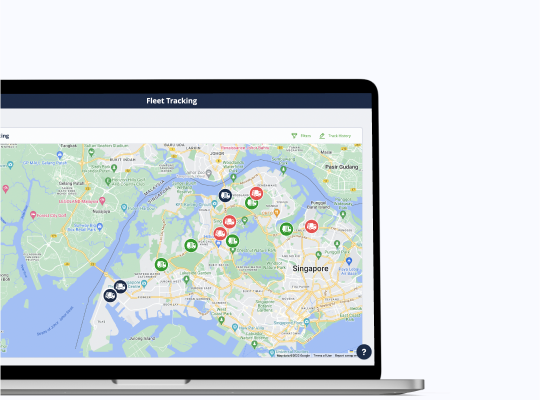 Fleet Tracking

Evreka's fleet tracking system lets you access all the data about your vehicles in real-time. With a fleet tracking map, you are able to see your vehicles' locations, speed, and status, along with the exact time of arrival and source of data. Various icons and colors used for different types of vehicles and their statuses enable you to understand the current situation at a single glance. Besides, GPS tracking and 360-degree visibility can be achieved with specialized activities (i.e., PTO on/off, RFID reader, etc.) on the map or on data-heavy tables to improve fleet performance.
Fleet Management Historical Tracking

It does not matter when you want to see where your vehicles are. With historical tracking, you can always go back in time to replay vehicle trips, get historical tracking data, and all relevant activities -like RFID readings, power take-off, ignition activities- integrated with that vehicle at that time. You can easily see where and when the vehicle has started moving or stopped, how many minutes are spent in a specific region, whether there is any speed limit violation, and so on.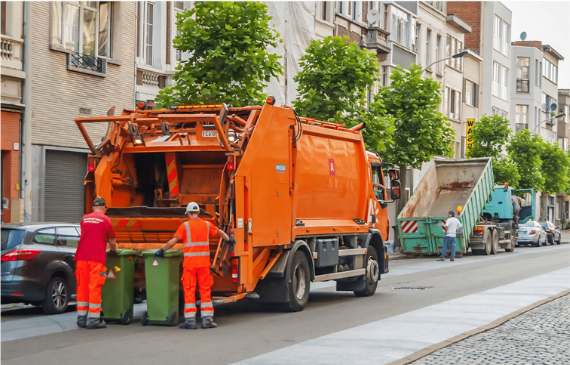 Camera & Telematics

Thanks to a camera or telematics on a vehicle, you can have more context about the actual actions of the fleet. Such integrations and extensions are essential for understanding onboard diagnostics data and achieving comprehensiveness and proof of activities. This way, driver tracking is readily available.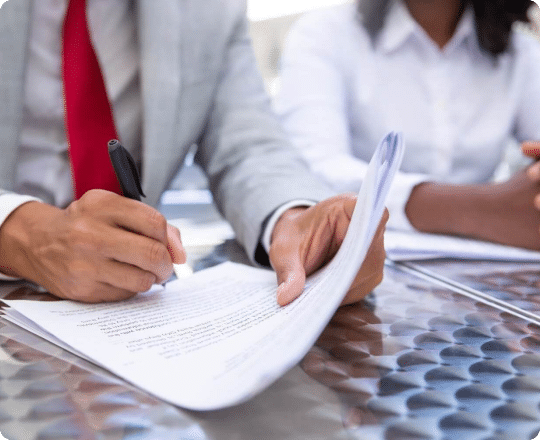 Reporting

To take the best benefit from the cost-savings opportunities, you may need to keep and analyze fleet data. With vehicle details, you can examine all your fleet vehicles in one table to see the data you want and compare between. Vehicle details enable you to monitor:

• Vehicle brands

• Models

• Last odometers

• Last hour meters

• Last and next maintenance times

• Purchase times

• Notes, and so on!

Thus, you can establish the right strategies in essential areas such as fleet risk management, fuel management, fleet maintenance, and fleet costs.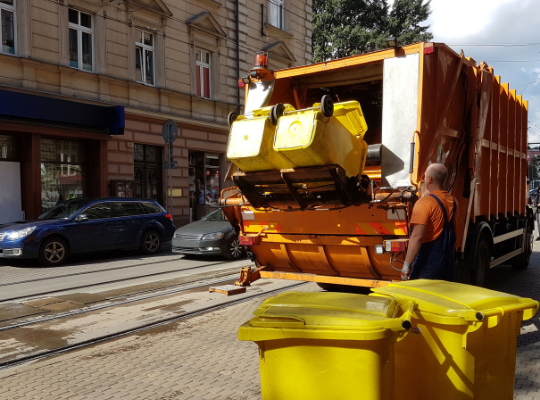 Which Pain Points Does Evreka Fleet Management Solve?

• Gathering proof of activity regarding fines and penalties

• Unable to track vehicles in real-time or historically

• Specialized information (i.e., PTO, temperature, engine RPM) and utilization flowing from multiple and disintegrated sources 

• Not being able to keep track of alerts and geofence entry/exits

• Non-detectable suspicious occurrences in the field (i.e., frequently visited non-customer sites) that are critical for fleet safety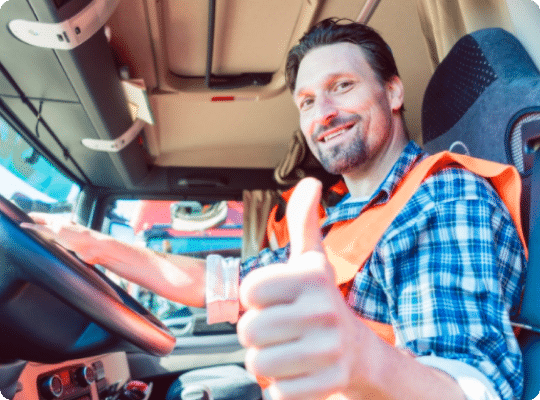 Fleet Management Benefits

• Keeping historical records of tracking for building trust-worthy information for fines and penalties

• Odometer and hour meter registration to find cost-saving opportunities

• Decreasing fleet maintenance costs by proactive analysis and scheduling

• Enabling vehicle-device integration and connection

• Providing device-based data to enhance data-driven decision making

• Eco friendly and efficient fuel management

• Quality sorting system and driver management regardless of fleet sizes

• Increased fleet safety

Learn more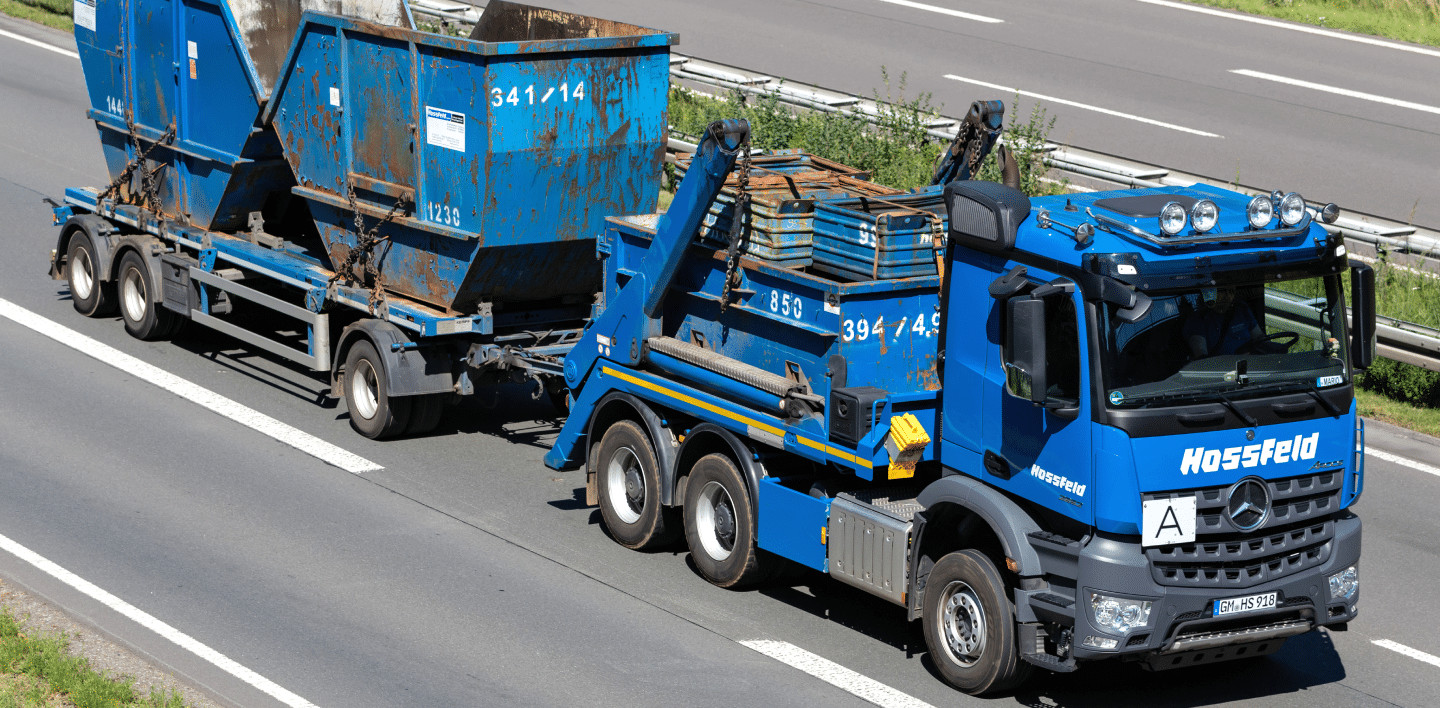 Click to download brochures of related solutions
Optimize your fleet management operations with customizable all-inclusive solutions!
Request free demo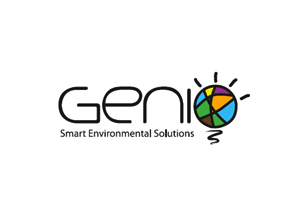 We have built a growing collaboration with Evreka through an expansion of its services in 6 cities in less than a year. They supported us at the premium level as well as assisted us every time we encountered difficulties. All updates required were done by EvrekaCrew to respond to our particular needs. Genio journey continues with the clean street application designed with advanced technology for operational excellence.
Bar Portal | CEO | Genio