The minimal lifestyle calls us to get away from the consumption frenzy. As we consume less, we are aware that most things we buy again and again create a waste of both time and cost. The zero-waste movement has made us realize the situation. Also, it has been an essential channel of activism and information in recent years about recycling.
The zero-waste movement showed us that most people thought of recycling on a macro scale and held companies and official institutions responsible for it. Although this attitude is not wrong, it has missed one point for a long time: We can reduce consumption and establish recycling strategies individually to protect nature. One of the most convenient and fun methods is small wood scrap projects, namely scrap wood art. How about taking a step-by-step look at what you can do for scrap wood art?
Scrap Wood Disposal
The first step is proper scrap wood disposal. Wood waste usually occurs during residential and commercial activities. Hence, it is categorized as municipal solid waste. In that case, you may think that scrap wood should be collected with municipal waste services to go directly to the landfills. But this should definitely be the last option! Looking at the examples, you will agree.
Scrap Wood Examples
It can be sawdust, lumber, branches, tree stumps, or construction and demolition waste. Personal items such as furniture, packaging, storage equipment, or movie sets can also be included. So, wood waste disposal is a much more difficult task than it looks. It has various waste resources to be carried out carefully. Scrap wood disposal is not something that can be solved by simply throwing wood waste away with other trash.
Particularly, landfills should never be an alternative. However, just the US's landfills received 12.2 million tons of wood waste in 2018. It was 8.3 percent of all municipal solid waste in landfills!
Wood waste that seems unrecoverable should be disposed of separately with special solutions. For example, it is possible to do this for construction and demolition waste management with special scrap wood bin and services. Most importantly, we need recycling and reuse rather than a massive waste of resources. Luckily, there are many ways of recovering wood, especially personal items. This takes us to the next step, scrap wood recycling!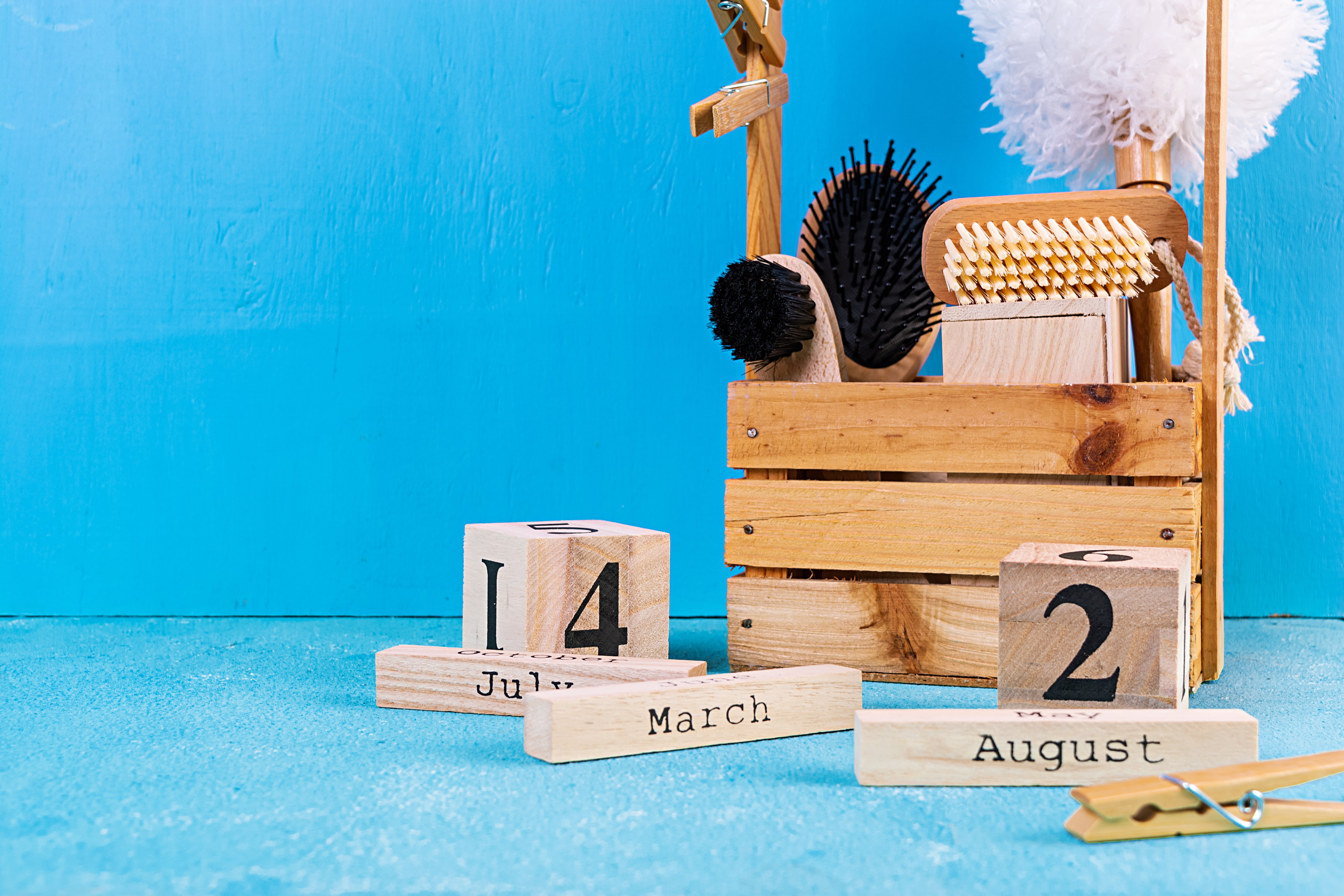 Scrap Wood Recycling
Wood waste recycling is the way to obtain usable products after careful waste segregation and categorization. New style recycling takes an upgraded form for sustainable development to emerge higher quality and valuable products. Here, the work falls mainly to recycling centers and Materials Recovery Facilities (MRF) for processes such as: 
Energy recovery
Creating new products
Secondary materials recovery
Environmental Benefits of Scrap Wood Recycling
Contribute to achieve zero carbon targets
Prevent fire risks
Protect natural resources and reduce deforestation
Lower landfill waste so as landfill emissions
Did you know that you can contribute to these benefits individually and in a fun way? On the social side of the sustainability pillars, individual awareness is critical. Thus, a new trend is rapidly spreading, especially on social media: Creative simple scrap wood projects. So what to do with scrap wood? Let's find out!
Scrap Wood Ideas & Crafts
Scrap wood crafts may seem complicated and troublesome at first glance, don't worry! Scrap wood art is not just for professionals. There are plenty of simple scrap wood projects that can be easily designed. When you see the things to make out of scrap wood, your courage will increase to get a quick start!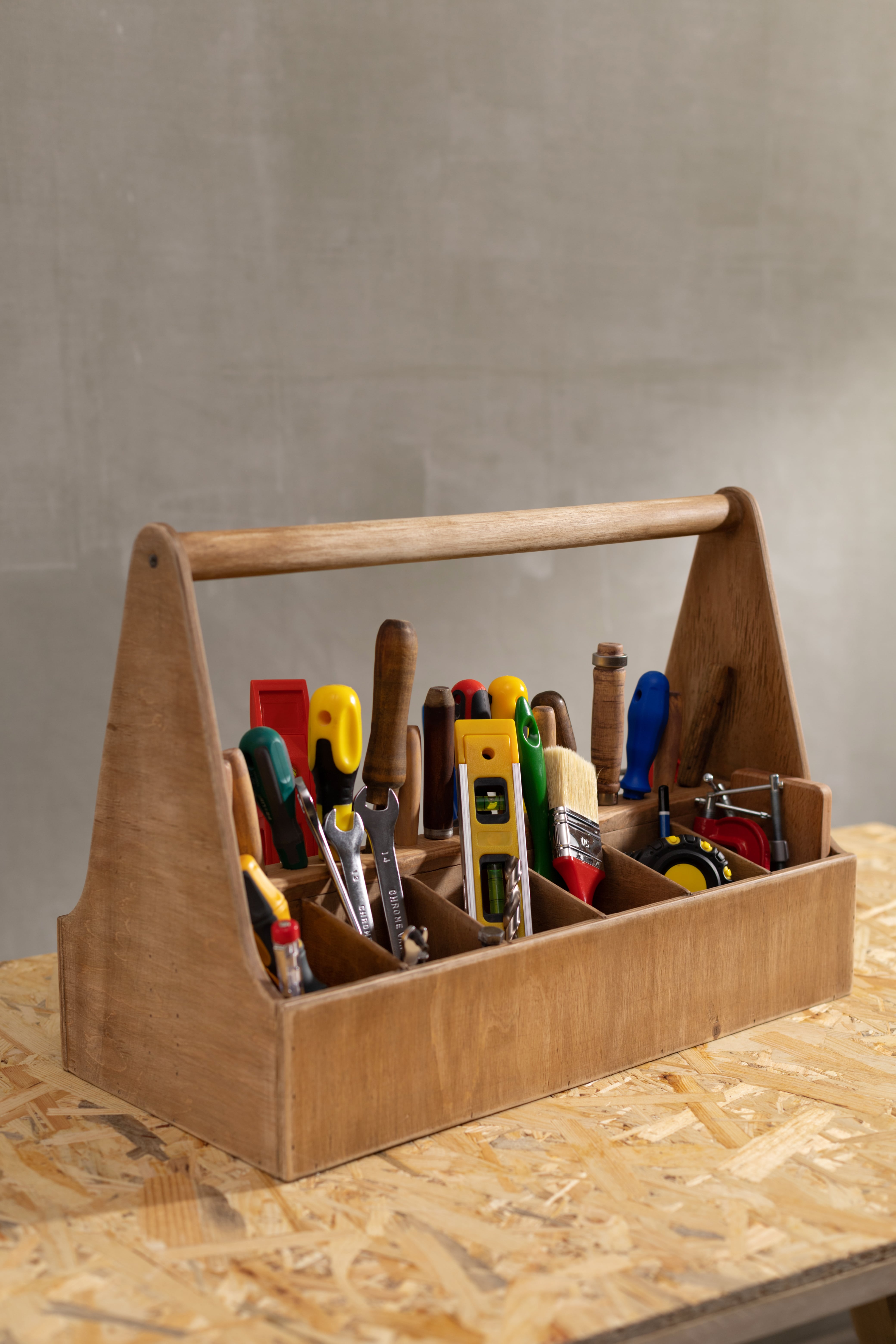 Since most of us buy the home repair materials separately, we have difficulties during the repair process. How about keeping them in a scrap wood tool carrier? The bottom tray formed with brads and glue for a shelter stands for wrenchers and hammers. The other partitions feature holes for tin snips, pliers, and whatever is essential for you!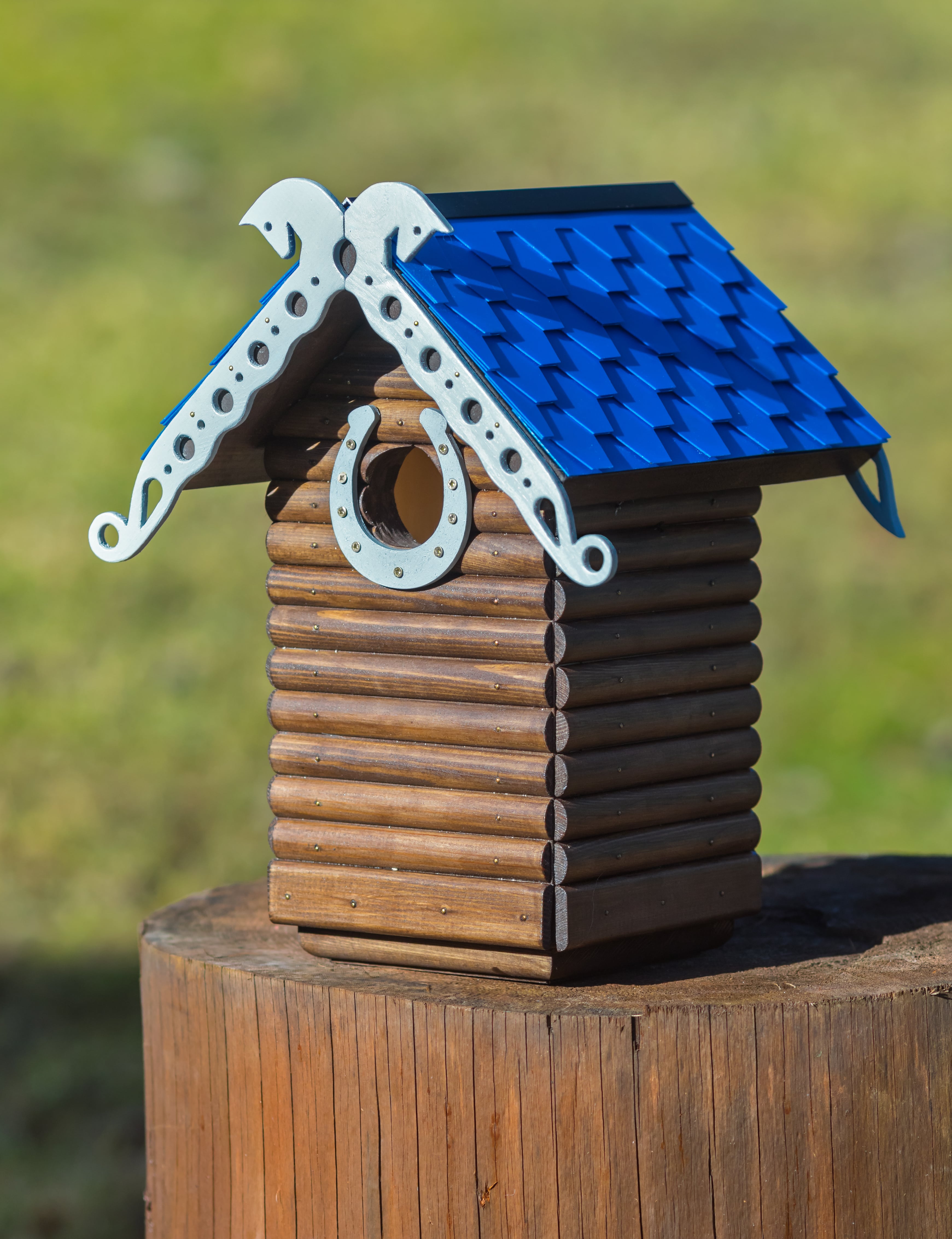 Wonderful bird nests
Making nests for your bird neighbors and friends is easy enough to require scrap wood, sandpaper, glue, and finishing nails. The main box is scrap cedar and a poplar perch post. The cedar roof tray holds succulents!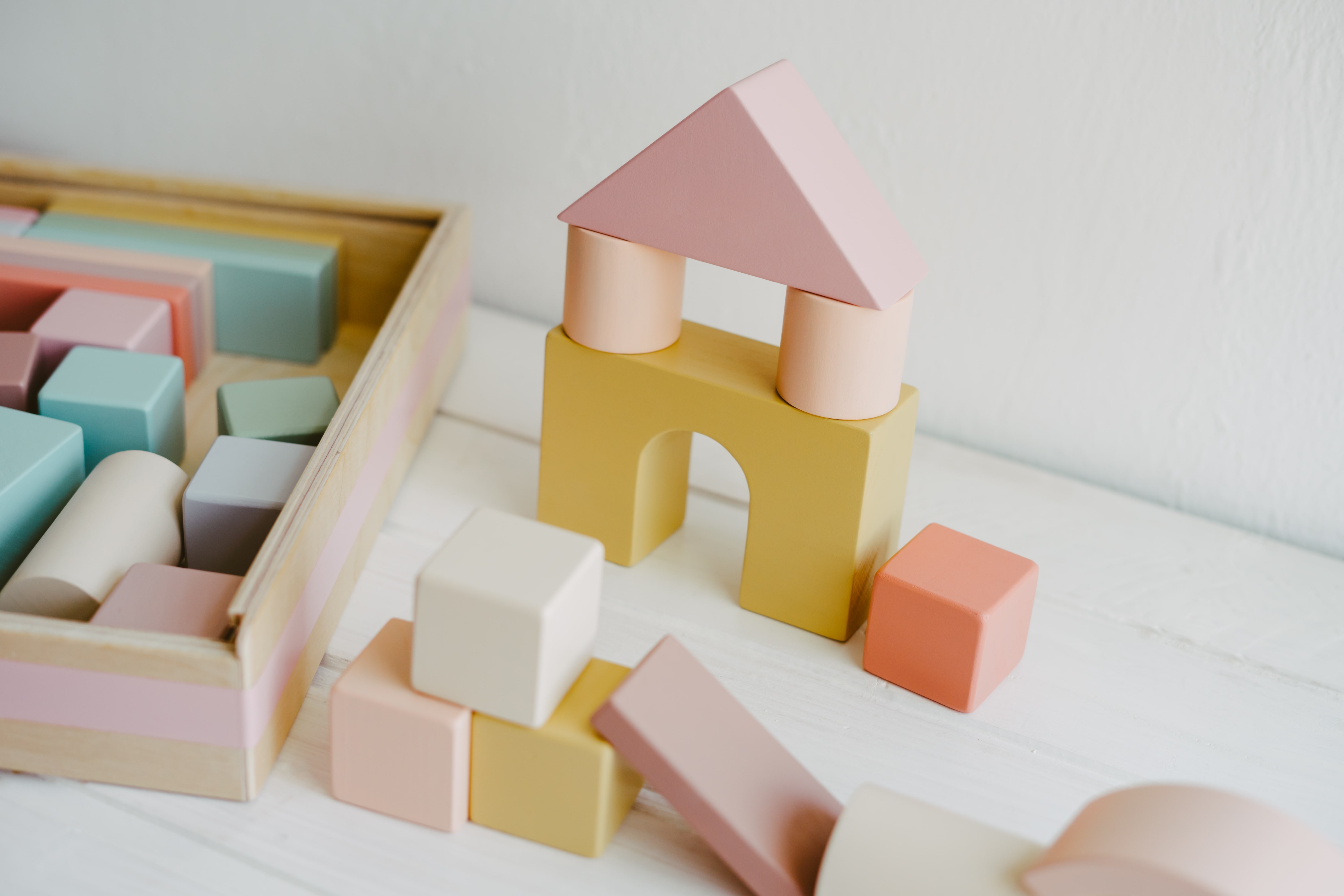 Create a Christmas village
Now it's time for one of the easiest and most fun projects. As you know, sustainability and recycling principles are now consistent with single-use products. In this context, the following question often comes up: How to reduce waste during the holiday season. These tiny houses and decorations can be made from scrap wood as you wish. Your only need is creativity and simple materials such as paint and gilding.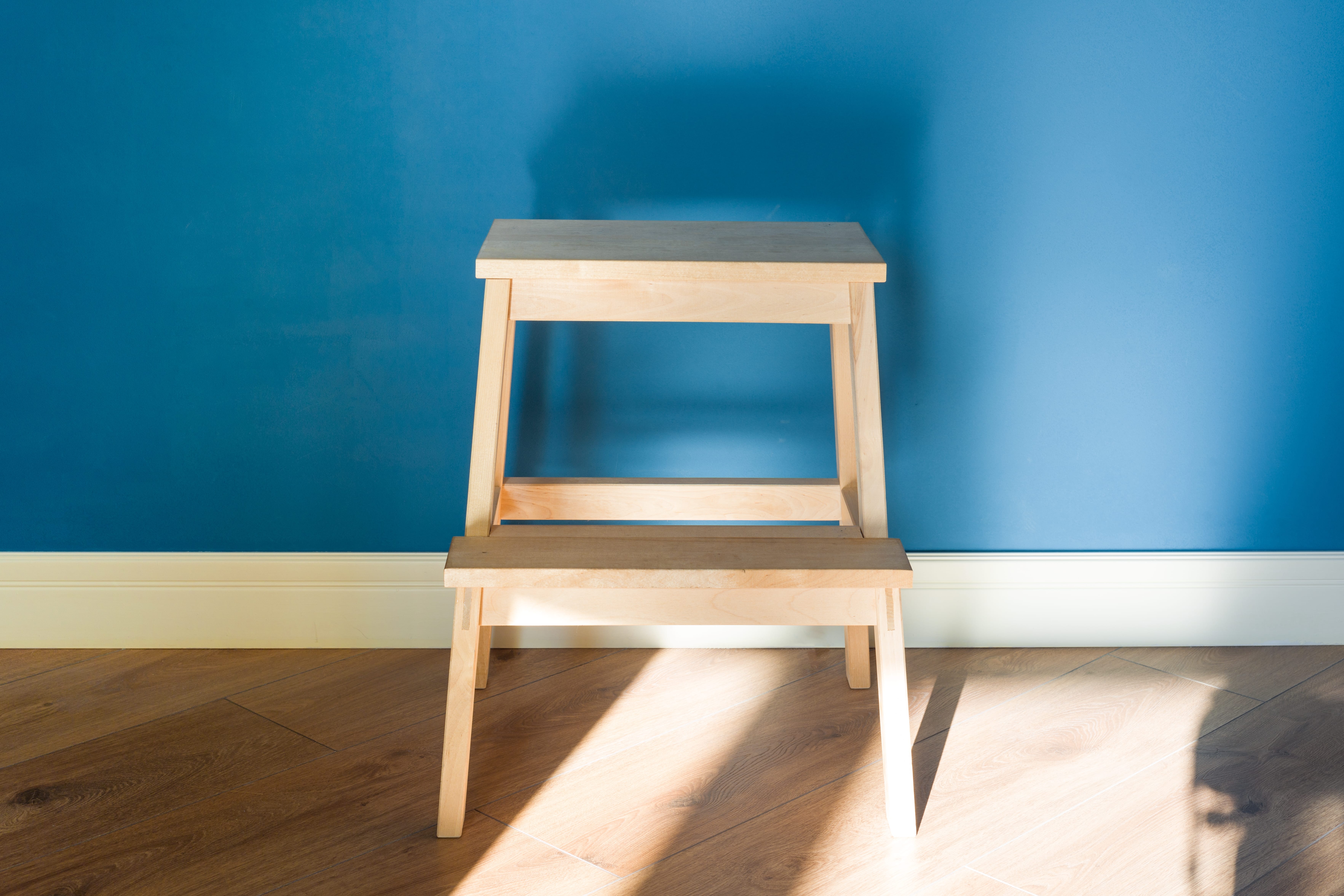 Without mentioning DIY scrap wood projects, this list is incomplete. DIY is short for "do it yourself". If you do the task yourself instead of getting direct help or materials from an expert, you've stepped into DIY projects too! Would you like to make step stools that allow us to reach high places easily with scrap wood? All you need are basic repair tools like a hammer or drill. Using different sizes of scrap woods is also a logical solution.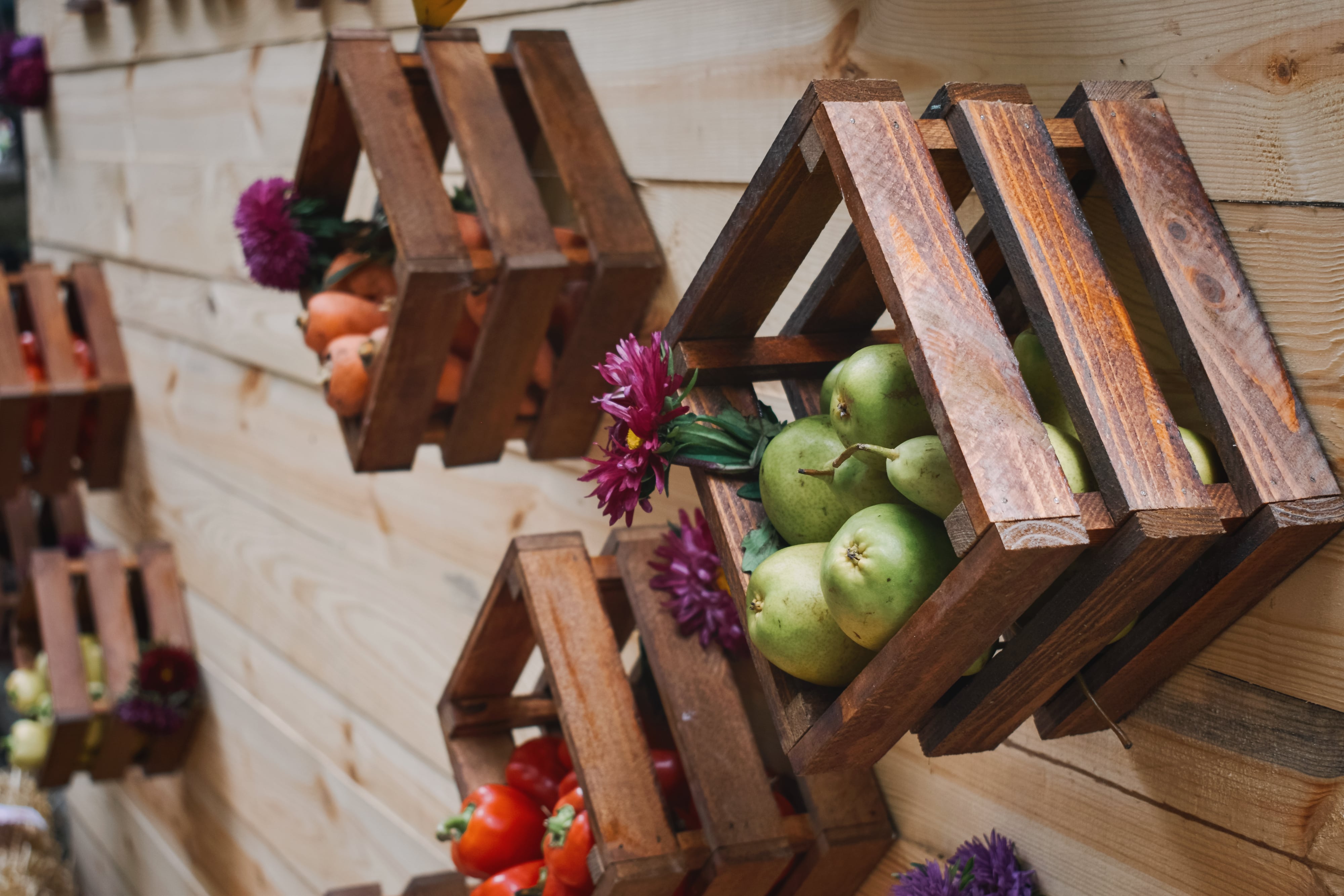 Storage unit
If you have a lot of scrap wood, you can sand and adjust their size for small scrap wood storage ideas. You can use these quickly made storage units wherever you need them, particularly in the kitchen for separating different types of food.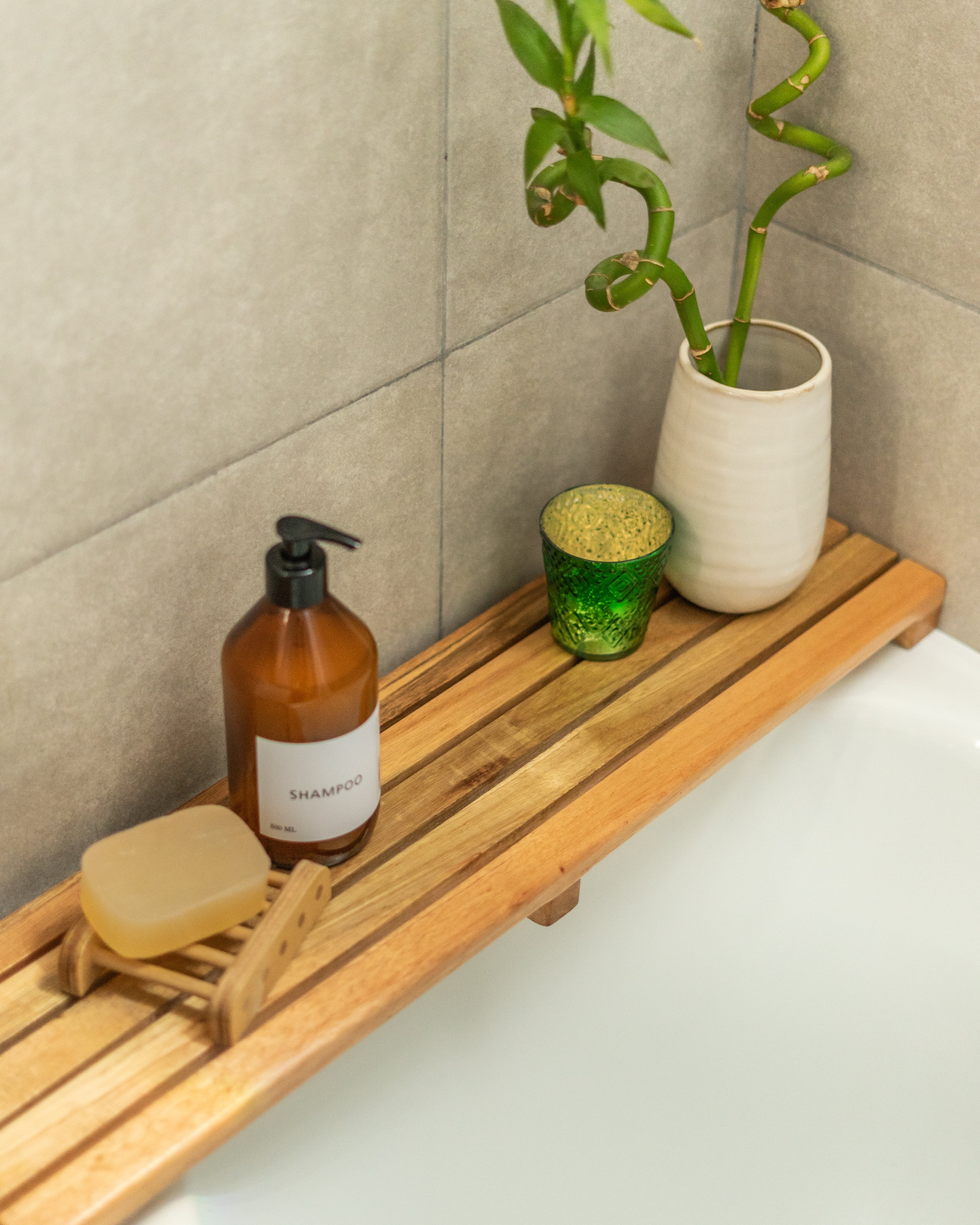 Bathtub tray
Who doesn't want to take a relieving shower and relax after a long day? Your favorite drinks and foods can accompany you in the shower with this bathtub tray. All you need is a block of small and long scrap wood.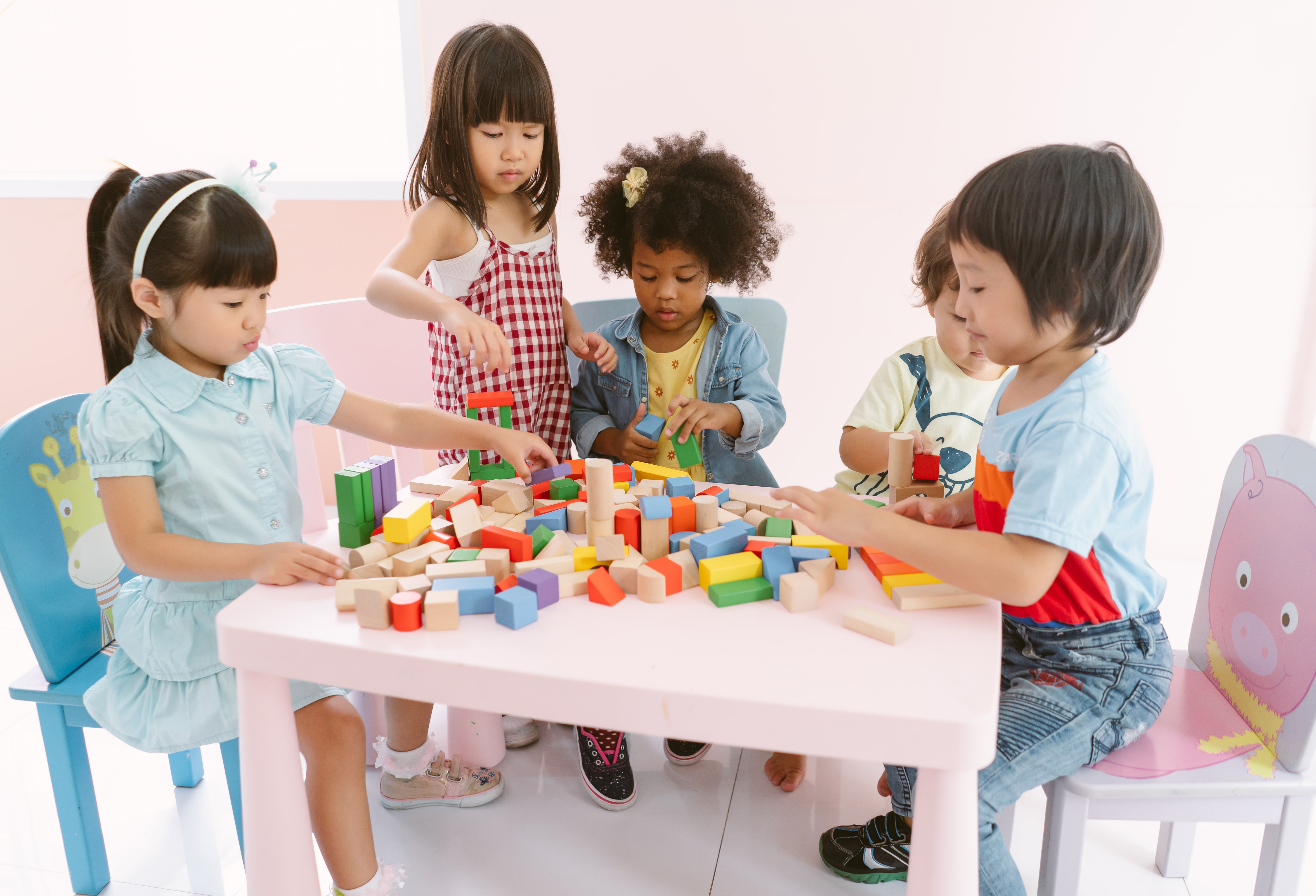 Table and chair set for kids
Now, it's a turn for a bit tiring project, but you can do it with a large group and have fun. If you have various sizes and lots of scrap wood, you can spend a day making tables and chairs for children. Even your children can help a little with this small scrap wood idea if their age is appropriate!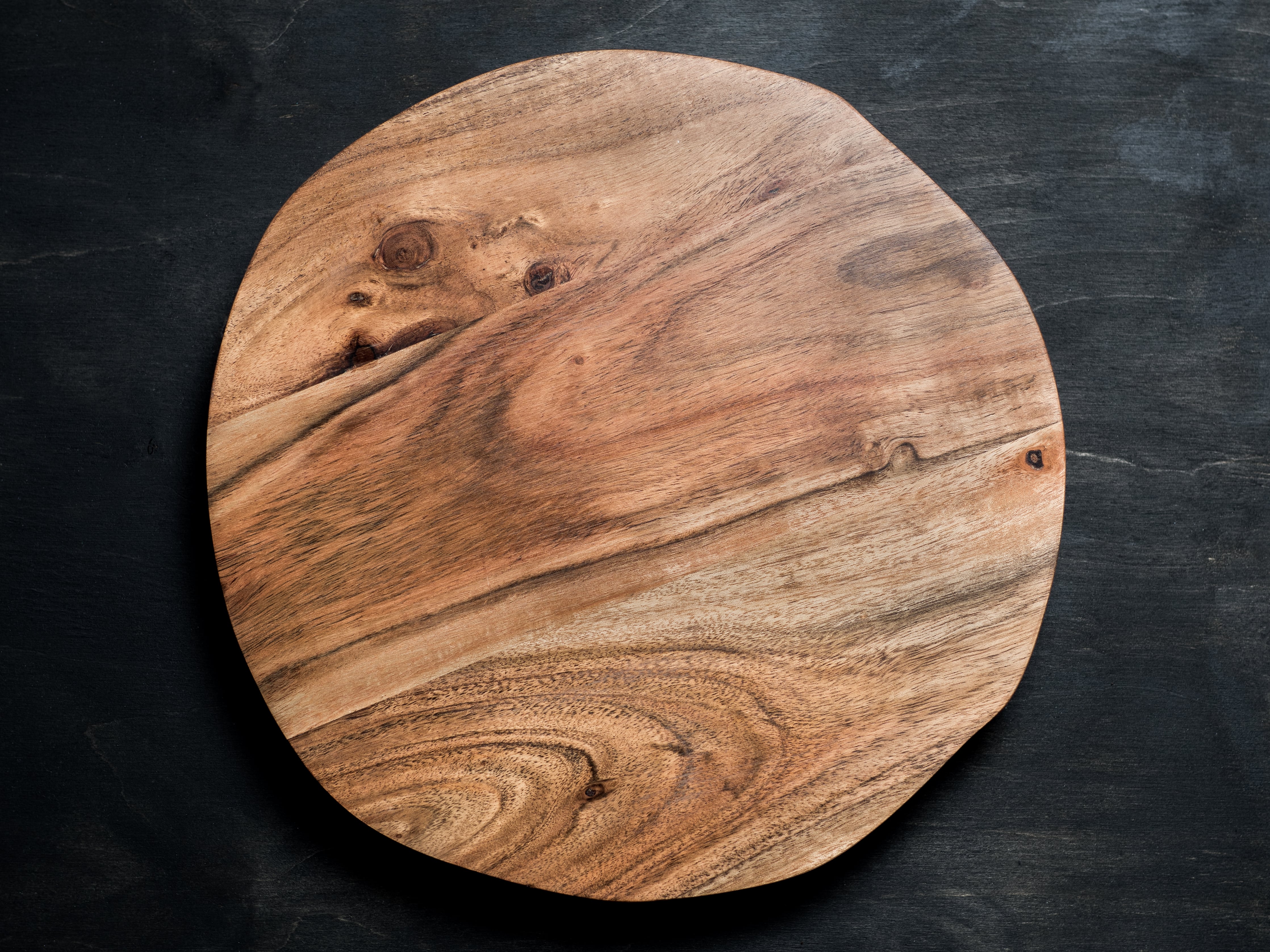 Wooden serving tray
How about making creative dining tables for your guests? You will be talked a lot thanks to the wooden service trays that you can design as you want!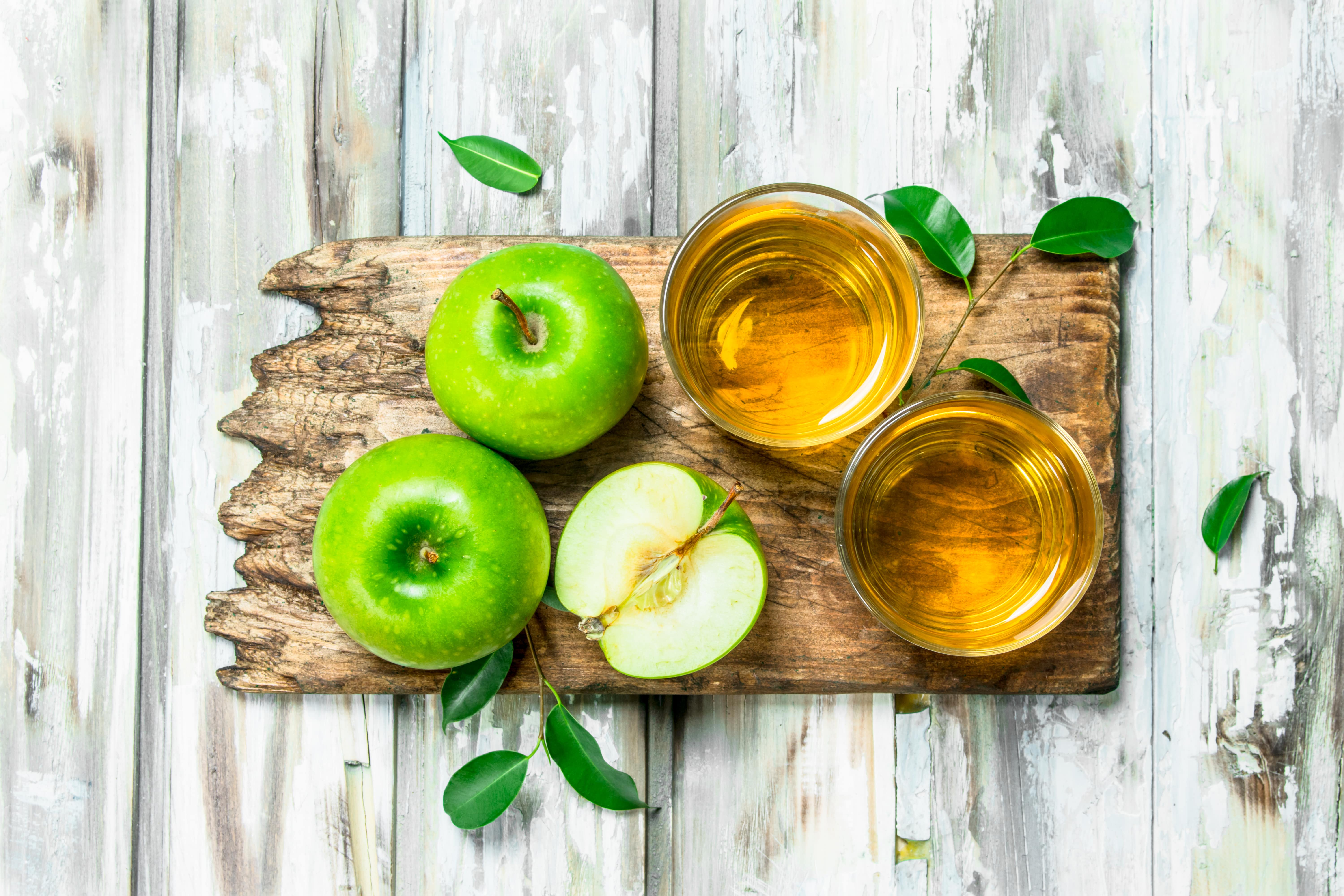 Sofa sleeve
You lie on the couch and want to have fun. Wouldn't it be perfect to complete this pleasure with a wooden sofa sleeve and cup holder? Using glue, assemble precut and drilled scrap wood into a perch for hugging an arm of your couch. Recycling meets even your slightest need!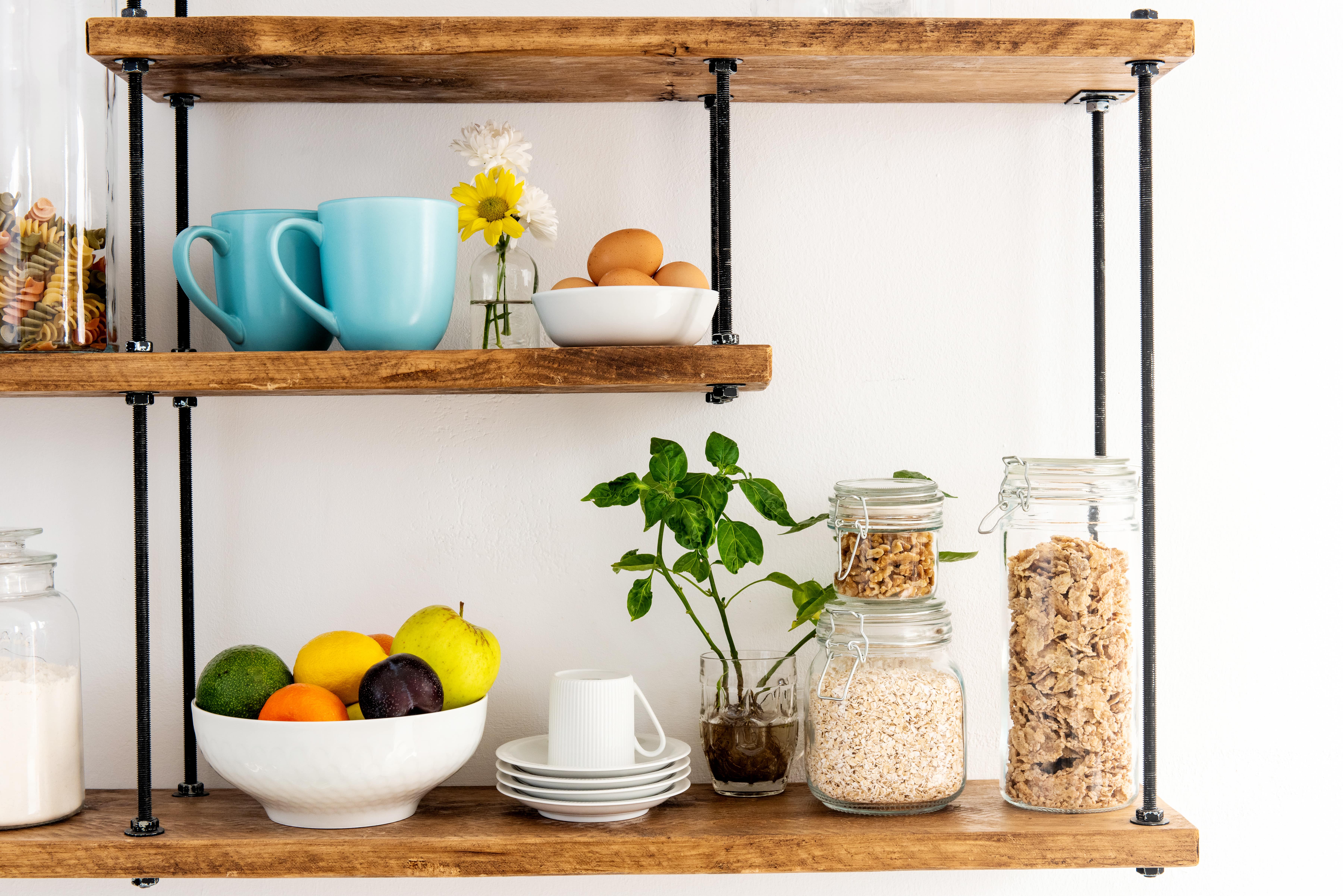 Kitchen shelves
We guess everyone in the world thinks that: "There is not enough space in my kitchen!" Thanks to the functional kitchen shelves, these problems will be greatly reduced. The biggest hassle is the sanding process, which takes a little longer as it is necessary to ensure cleanliness!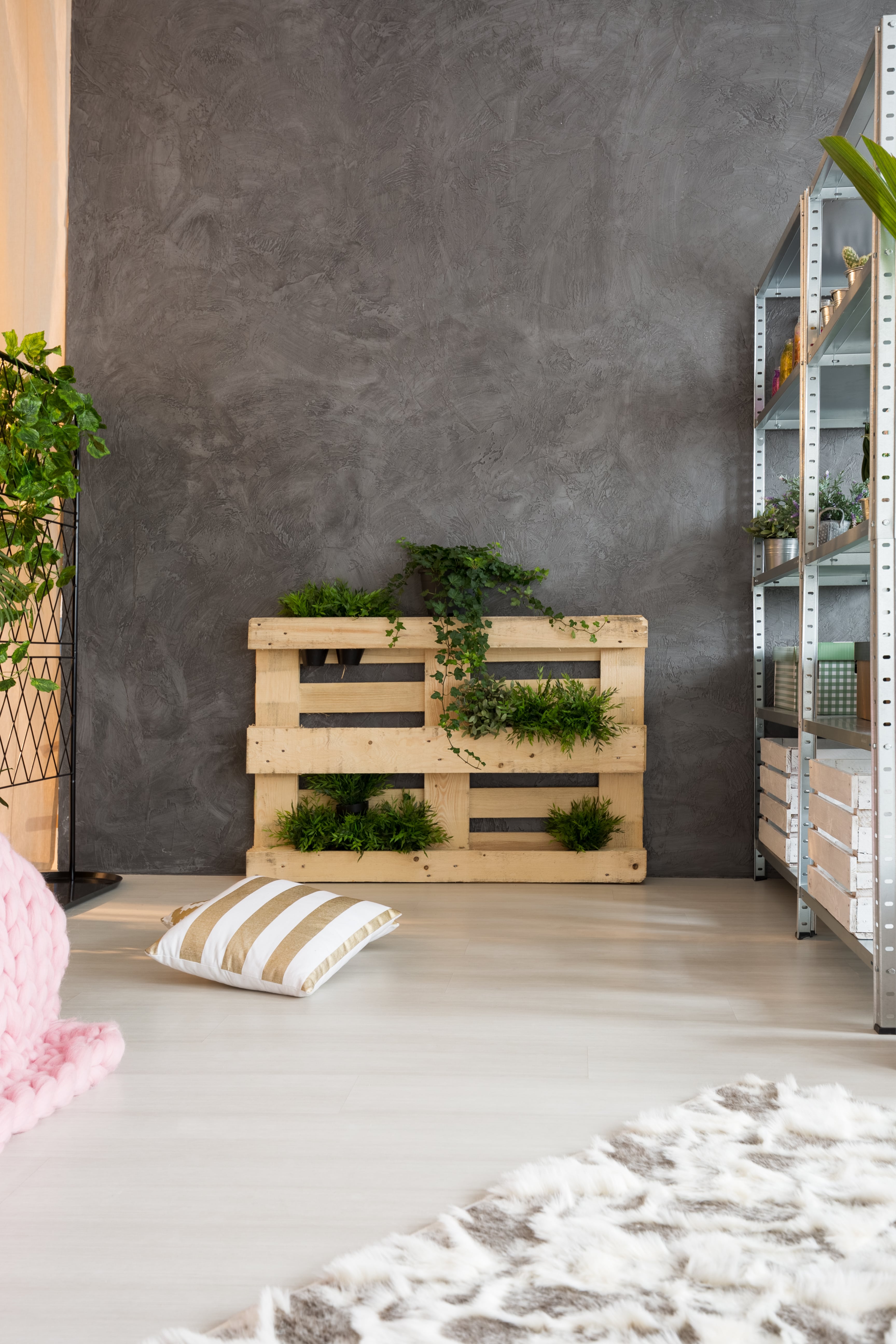 DIY plant stand
All you need is a drill, some spare wood, and an afternoon! You can place your plants in more suitable areas for them, making a modern decoration touch for your home.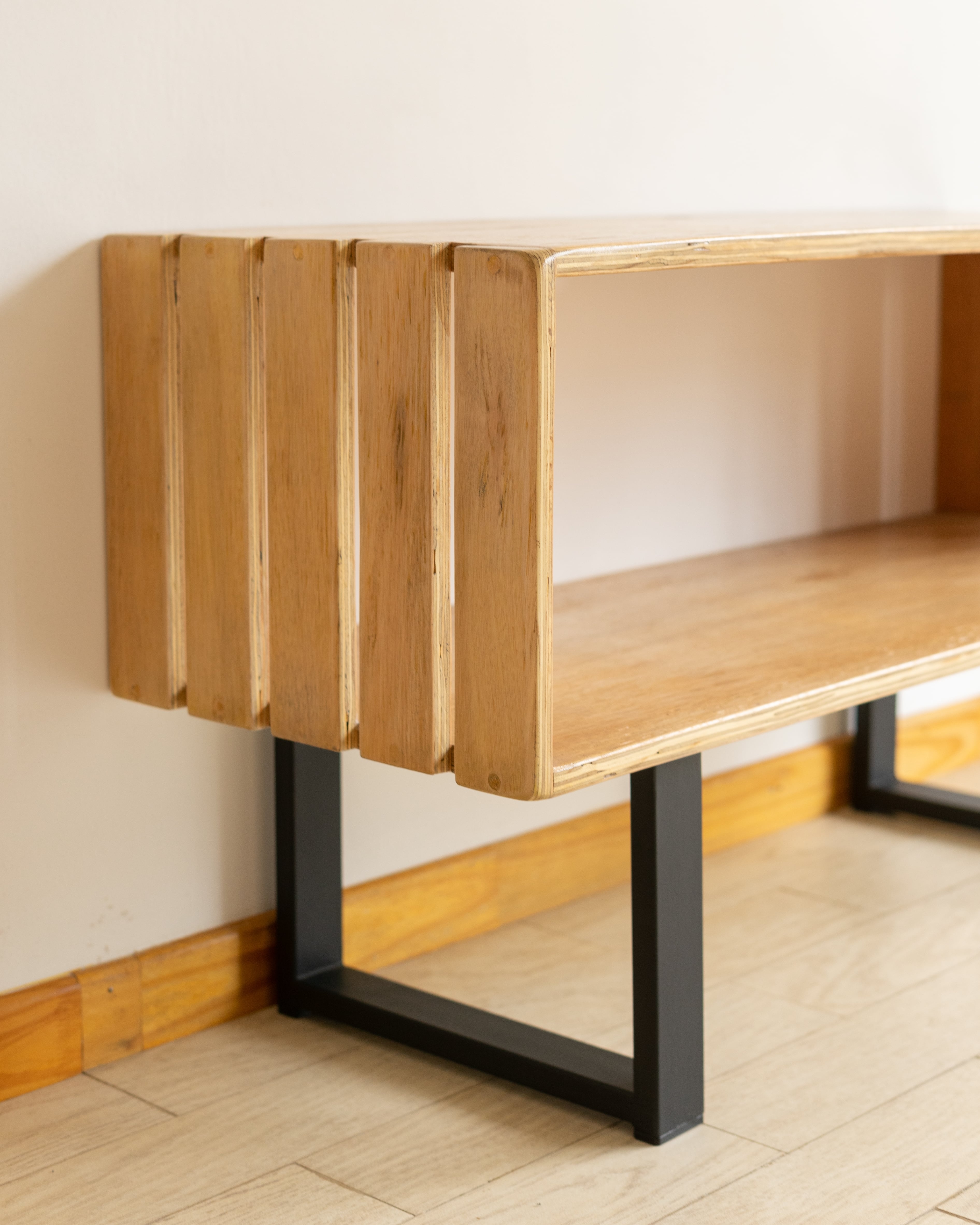 TV stand for a better decoration
Rustic touches and natural wood have dominated home decoration recently. So how about making a scrap wood tv stand instead of expensive pieces of furniture? It may take some time, but the result will definitely be worth it, both for the environment and your home decoration!