Waste collection is the first step in the waste management process. Also, due to collection being the closest step to the citizens, it is the most important process to make them satisfied with the waste management company. Therefore using high-tech solutions to quickly respond their requests will make them more content with the service providers.
The Most Useful Collection Method for You
There are different collection schemes depending on the collector, waste, or location. Yet, the most common collection scheme is the public waste collection. It is the collection of waste from particular places such as street garbage bins or underground containers. This collection is mainly for solid wastes and depending on the level of development or population, the collection is made every day. But with Evreka Solutions, everyday collection can be minimized and made more efficient instead.
Asset Management asnd Fill Level Sensors
With the Asset Management and the Fill Level Sensor, collection companies can have full control of their assets. Fill Level Sensor allows you to monitor:
The fulness level of your container
Its temperature
Real-time location
With fill level sensor, you will be able to visit containers that are only full, which will make your waste collection process more efficient. With temperature control, you can observe the rising temperatures and thus prevent fires before they even start. Last but not least, location tracking enables you to have knowledge of where all your assets are and therefore prevent stealing. Hence, fill level sensor will make your business more productive and dynamic and results will be better with less time and money.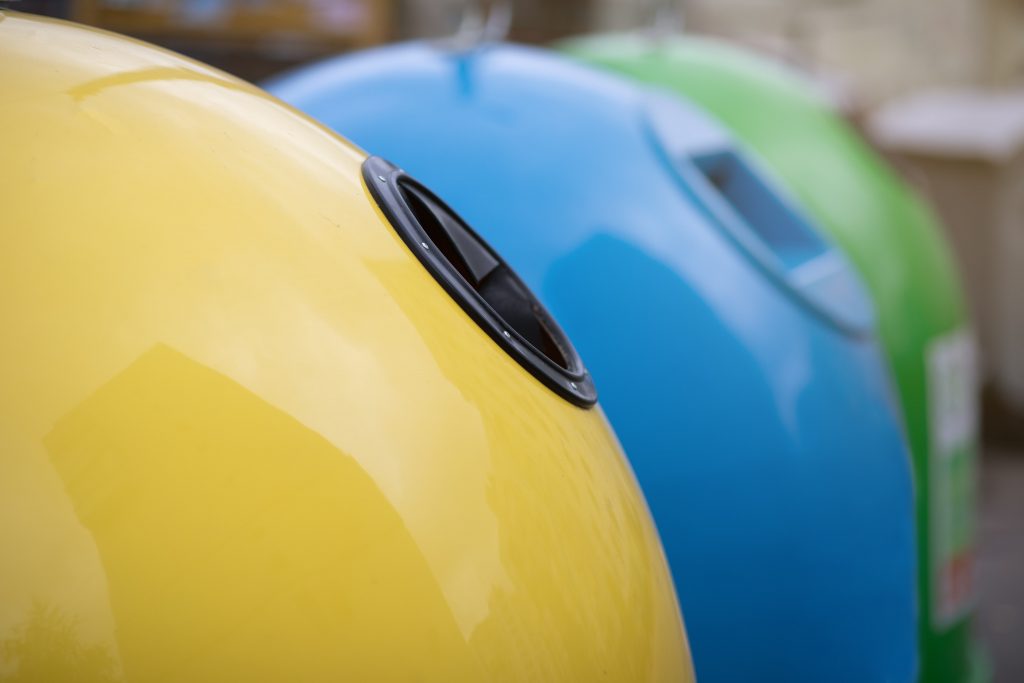 Door-to-Door Collection
Another collection scheme is door-to-door collection. As the name suggests, door-to-door collection method is made by visiting each container on the sidewalk of the homes. Depending on the region, citizens have to buy containers for their household waste or recyclable wastes. These collections are held either weekly or at the request of the citizens.
But without high technology solutions, requesting collection could be difficult. Hence, Engagement eases the communication between authorities and residents while increasing citizen satisfaction. With a digital portal, residents can check collection times, request collection, and track all the processes.
How About Commercial Waste?
Commercial waste collection is the collection of wastes from businesses and transferring them to landfills or recycling centers. Collection times are either arranged beforehand or collections are held on the request. Easy communication with customers is essential for this collection process. Again, Engagement module not only eases communication but also helps to maintain requirements, manage SLA's and contract details, and quickly respond to collection requests or complaints.
Hazardous Waste Management
Hazardous waste collection is the collection of dangerous wastes in all kinds of forms, solid, liquid, or contained gases. Improper hazardous waste collection and transportation can cause harm to the environment and human health.
With Fleet Management, Route Optimization, and CaptainApp, you can:
Track employees.
Get the answers to the HSEQ questionnaire.
Reach notifications if any problem occurs.
Assign new tasks according to the problem.
eBooks
Download most recent e-books from our library now.
Download E-Books