When we talk about any industry that includes transportation and vehicle usage, especially for waste management, it is vital to understand and analyze Fuel Consumption to reach set goals.
Fuel Consumption
While the collection of solid waste in most cities is done by waste collection trucks from old and poorly maintained open trucks to highly specialized collection vehicles with compaction of the waste and compartments for more than one waste type. The environmental issues related to waste collection are believed to be related mainly to diesel use and combustion in vehicles. The diesel consumption per tonne of waste collected depends on a range of factors related to the waste, the collection area, the truck itself, the distance to the unloading point, and the driver. The diesel consumption takes place during acceleration, driving, and compaction of the waste. Several models predict diesel consumption during waste collection based on detailed information on the number of stops, the number of containers per stop, the distance between visits, etc.
Fleet Management
The maintenance, control, and monitoring of fuel storage and fuel consumption are essential for efficiency. Effective fuel management ensures the best. By utilizing the resources, you ultimately reduce the cost of operations. The critical element for Fleet management is monitoring the fuel. There are several monitoring systems:
Total fuel Monitoring
On-site fuel monitoring
Mobile fuel Monitoring
Card-based fuel Monitoring
The data-driven processes take time to fully understand and analyze to take proper data-driven decisions and actions. The results meaning the benefits of Fleet Management are several. For example, cost tracking per mile. These data calculate the miles traveled by the fleet and the amount of fuel consumed by using Fuel Monitoring Systems. Another benefit is stopping fuel theft. You can learn when and where fuel theft or temporary filling was done. Instead of relying on predictions, you can take precautions to prevent theft, consider the records, and set specific fleet drivers standards. As previously mentioned, recorded data is a must to reach full control.
You can't control what you didn't measure. Also, another element that you can measure is the mileage of individual vehicles of your fleet.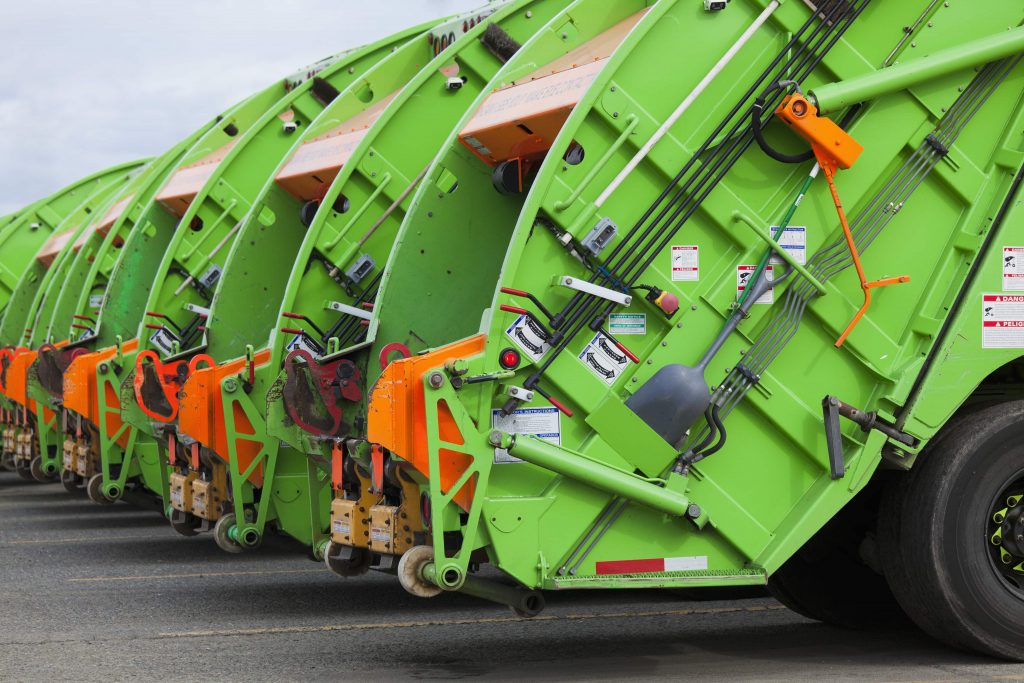 Smart Waste Management
By using technology-driven solutions, Waste Management can become smart. That means there could be less time on the road for trucks, less need for human resources as well as fuel emissions. For Smart Waste Management, tracking is the key provider of data. Fleet Tracking, whether it is passive or real-time, all companies want to keep an eye on their vehicles to determine their location and speed. Fleet Tracking technology in a vehicle lets you monitor its location and acceleration from your office. The Fleet Monitoring System can analyze these messages sent from the vehicles in order to identify discrepancies between actual and planned data. Furthermore, it can be used to revise the plotted data and update the logistics system's database, for instance, to store exact arrival and departure times at assigned waste collection locations.
Fleet Management Solution
Evreka Fleet Management solution enables tracking all vehicles' real-time locations on the connected devices via vehicle tracker and vehicle RFID reader. It facilitates a fast reaction opportunity for potential safety issues for drivers with SMS/E-mail notifications, fuel management, and better service for customers. Through daily reporting, you can monitor the vehicles' maintenance and fuel levels, evaluate operating performance, make better use of the sources, and reduce costs.
eBooks
Download most recent e-books from our library now.
Download E-Books