As the human population increases, the efficient use of resources becomes more critical. Just thinking about the food spoiled or is wasted annually, 1.3 billion tons, is enough to understand how crucial the issue is! With the establishment of a more conscious production and consumption approach that respects nature, sustainability has also come to the forefront. Hence, The United Nations (UN) took action on sustainability with global waste management. Therefore the UN adopted The 2030 Agenda for Sustainable Development and its 17 Sustainable Development Goals (SDGs) in 2015.
Each of the SDGs deals with a separate issue. The 12th one aims to ensure sustainable consumption and production patterns. This goal seeks to produce more with less resources by highlighting responsible production and consumption. For this, it aspires to create low carbon and green economies that minimize environmental degradation.
One of the essential sub-titles is chemicals and waste management. The global chemical sector is handled in a systematic approach within the framework of this goal. As a result, waste and sustainable waste management have an important place in the life cycle of chemicals.
What Problems Do Chemicals Create?
While chemicals are vital to meet social and economic needs, they must be used with an extreme level of security. Unfortunately, we face considerable problems using chemicals, especially in developing countries, as there is not enough information to calculate the risk assessment. Also, there are insufficient resources to provide safety.
For this, more scientific information about risks and programs that focus on reducing the danger are needed. If solid chemicals management is not done, both human health and nature can be damaged. At this point, a much more important question arises: How should chemical waste be managed? To better understand, we must first look at the types of chemical waste discussed under SDG 12.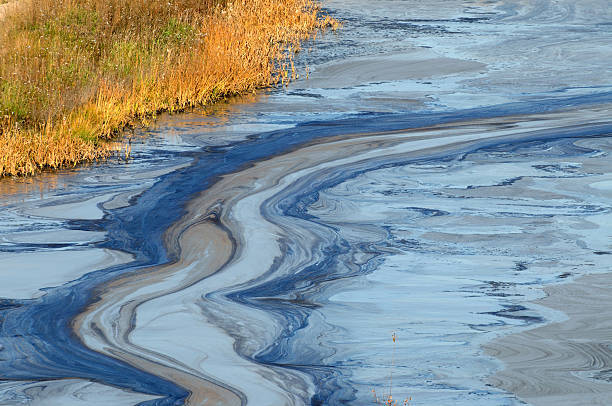 What is Hazardous Waste?
Hazardous waste is formed after chemical production is created by both households and industrial activities. It can be found as solids, contained gases, liquids, or sludges. Household hazardous waste includes commonly used items, such as oils, paints, batteries, pesticides, and cleaners. It can appear in many harmful ways such as toxic, reactive, infectious industrial activities. Therefore, the UN prioritizes keeping it under control with effective waste management solutions.
What is Solid Waste?
Solid waste is a type that covers industrial, household, municipal, construction, commercial, in short, all unwanted and discarded waste types in garbage. Since it can mix with other waste very easily, it requires more care and more detailed control in waste management.
What is Radioactive Waste?
It contains radioactive materials and varies greatly in terms of risk. The amount of radioactive waste is increasing every year. The most important thing for these wastes is their safe storage, transportation, and disposal, overall a management process requiring great attention.
Future of Waste Management
When we look at chemical waste with the principle of sustainability, we see that waste management should be carried out more carefully by using technological solutions. In other words, we see that digitized and cutting-edge methods play an increasing role with regards to hazardous waste management.
The UN also proposes a waste management in the world that focuses on recycling by considering the life cycle of chemicals and sustainability. According to the 2030 agenda, the damage of chemical waste to human health and nature will be minimized with a sound waste management system. Thus, diseases, deaths, and poisonings caused by hazardous waste will be greatly reduced.
If you're wondering how to provide a better future, look at Evreka's waste management solutions!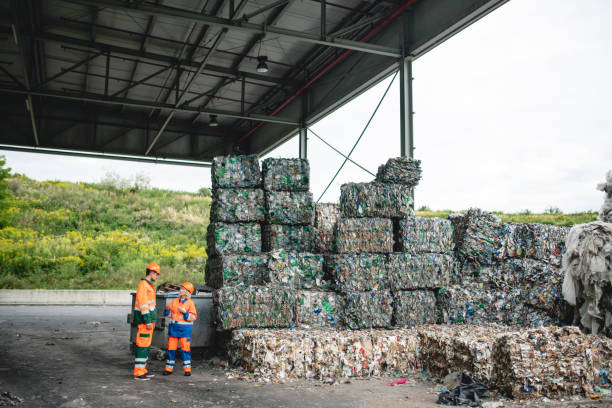 Evreka is Always with You!
Evreka represents one of the best waste management systems with eco-friendly, cost-effective, and state-of-the-art solutions. Offering digitized and all-in-one solutions, Evreka simplifies these complex processes for you.
Evreka examines the developments in technology and the sector and offers you an agile waste management system where you can track every detail from a single platform.
Thanks to Operation Management, you can handle tracking, delivery, and communication via a mobile app, so you can increase productivity and profit by reducing operational costs and time.
With Fleet Management, you can view all vehicles with real-time info and increase efficiency by making the necessary changes immediately.
On the other hand, MRF Management allows you to manage, track, and control every moment of the operations in the facility.