Portable toilets, or commonly known as Porta-Potties, are similar to toilets we use daily at our homes but the only difference is they are transportable. Due to their lightweight and efficiency, they are preferred in outdoor events such as concerts, fairs, camping facilities, construction sites, and wherever traditional restrooms are not accessible or nonefficient.
Number of portable toilets needed
Generally, for 10 construction workers, there should be one portable toilet. But for special events, one for women and one for men is sufficient. Also, handicapped toilet options should be available in all events.
There are some factors that should be considered besides the number of people. The length of the event, alcohol consumption, women to men ratio, and more. For a 4 hour event, a general rule is to have one portable toilet for 50 people. And if there is alcohol consumption in the event, the number of portable toilets should increase 10 to 20%.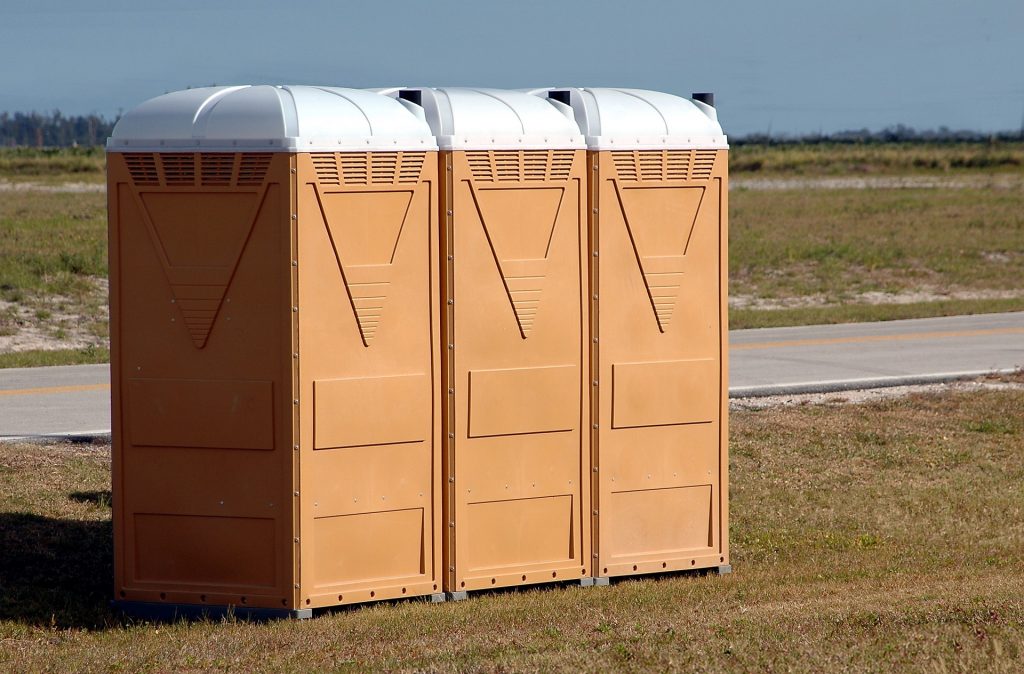 How portable toilets are cleaned and how often?
The maintenance interval mostly depends on the usage rate. But commonly, a portable toilet is cleaned once a week. Cleaning properly and on time is important for our health and safety. If the toilets smell, that means the toilet is not maintained properly and the spread of the diseases becomes easier. Therefore, for better waste management, working with a certified and regulated company is the best way to maintain safe toilets. There are also regulations in some countries due to chemicals used in portable toilets for sanitation purposes. Thus, these hazardous wastes in the toilet tank should be disposed of carefully and according to the local regulations.
Are portable toilets safe during Covid-19?
Actually, yes! If they are cleaned properly, their structure allows less spread of Covid-19 which makes them safer than the common toilets we use. Besides the fact that many portable toilets are cleaned by regulated companies in strict time intervals, the chemicals used in the portable toilets kill all the bacteria and viruses including Covid-19 which makes portable toilets safer for people during this time. Portable toilets cannot be flushed and that makes them healthier than regular toilets. Not flushing prevents spreading the diseases to the air.
Benefits of Evreka solutions
Evreka offers many smart waste management solutions and one of them is for your portable toilets. With the Asset Management module, you can track your assets, in this case, your portable toilets, with real-time monitoring. Manage incidents in events, and get full control over the details such as the maintenance cycle of your portable toilet. Also with the integration of different hardware solutions, you can make your waste management process more efficient and effective.
If you want to explore more about high-tech smart solutions in detail, take a look at our one-pagers and case studies!
Join thousands of waste management experts and get expert tips & updates in a nutshell weekly. Subscribe to the Evreka Blog below.📬
eBooks
Download most recent e-books from our library now.
Download E-Books