Recycling is the operation of collecting materials thrown away as waste and processing them into usable and new products. The United States Environmental Protection Agency stated that in 2018, the municipal solid waste generated by recycling was more than 69 million tons. Paper and paperboard accounted for approximately 67 percent of that amount. Metals comprised about 13 percent, while glass, plastic, and wood made up between 4 and 5 percent.
These data tell us there are different materials in the recycling process and it is significant to manage them properly to achieve desirable outcomes. Nowadays, investments in recycling operations are rapidly growing. Despite the variety of products for recycling, the star of the industry is advanced software solutions that keep up with the times.
A Digital Method To Manage Recycling
Managing recycling operations is a very complex process. These operations come with different challenges. If there is an old school approach in recycling facilities keeping up with the procedures and problems can become challenging.
Numerous materials such as plastics, paper, aluminum, and electronics are being processed during recycling operations. Although each material requires a particular procedure, they all go through the three basic steps: collection & processing, re-manufacturing, and sales. Industry pioneers integrate software solutions into each step to achieve operating efficiency and perfectly perform their value chain activities.
For example, plastic recycling can be challenging because plastic is a material that combines different types of plastic. Sorting and processing plastic is a tricky procedure that requires serious plastic recycling software and hardware solutions. Manuel methods and paperwork may slow down the process and damage the organizational flow. In this case the assistance of software solutions that provide automation becomes more significant than ever. 
Electronic waste recycling is also a delicate process as its operations contain thousands of different e-waste materials. The sorting process of cell phones, smartwatches, laptops, desktop computers, tablets, and many more is a part of electronic recycling challenges.
Tracking the orders can also be a problem because the orders are not always at the right place at the right time. These challenges create a need for electronic recycling software support. Here, the most effective approach to overcome challenges is cutting-edge MRF solutions.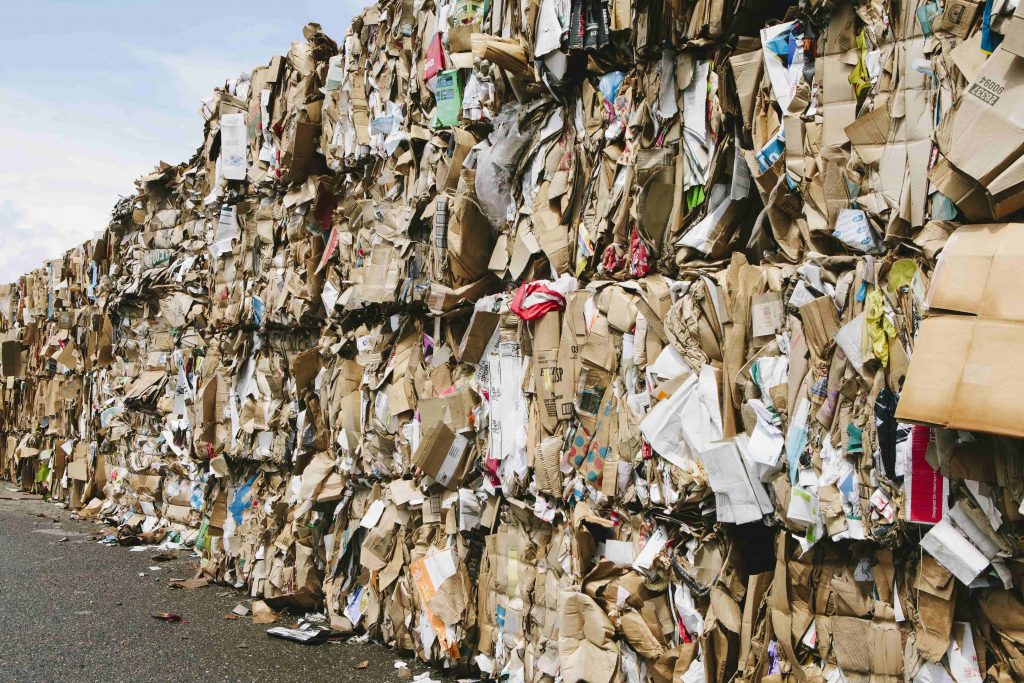 MRF Management as a Recycling Software
As mentioned above, the recycling process contains three steps. Well, how do we integrate software solutions to these steps? The answer is adaptable and customizable cloud-based systems. For instance, Evreka's customers integrate materials recovery facility management (MRF management ) solutions to their supply-chain operations and enjoy both more productivity and operational excellence.
At this point, there might be some questions that come to mind: What does MRF stand for in recycling? or What is MRF recycling? Broadly speaking, materials recovery facility is where recyclable wastes are seperated, packed, and shipped to material buyers.
Evreka designs MRF Management Software useful in material recovery and recycling operations. With this system, managing and tracking your operations in materials recovery facilities is easy because you can monitor and manage the data needed for the optimization of the entire process. This software system enables you to view your resources and assets, and manage your inventory accordingly.
MRF management software is effective from the first step which is recording the inventory that comes in. After recording, the data are used during sorting operations. Basically, you can track the data about different materials sorted and store this information for future operations. By utilizing such a solution, you can fasten scaling procedures, facilitate the transportation of processed materials, and allocate the orders by taking your current inventory into account.
eBooks
Download most recent e-books from our library now.
Download E-Books