We are happy to become one of the most inspirational young entrepreneurs by Forbes Turkey!
As one of the most prestigious magazines globally, Forbes Turkey has organized The "30 Under 30" awards. The award titles 30 young people who stand out with their success in various sectors such as art, politics, sports, entrepreneurship, media, finance, law, and music are awarded, took place on December 11th. The 30 selected pioneers are considered the architects of the world's change due to the value and the products they create, resulting in a positive impact and on people's lives.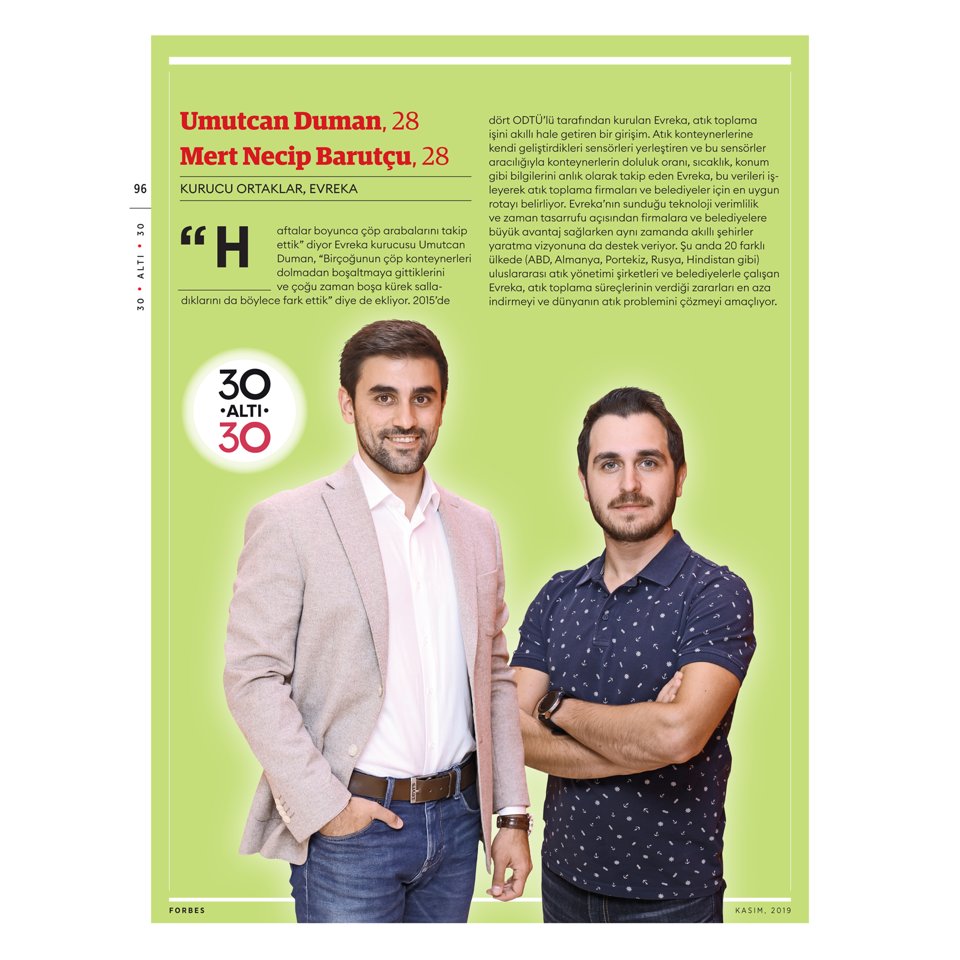 We feel honored and appreciated for our work that revolutionizes the waste management industry with high technology solutions and would like to thank Forbes Turkey to recognize the effort that rewards.
Forbes Turkey has named the "50 Best Startups 2019" list for the first time in 2019 and recognized Evreka as one of Turkey's bests. The award is given to promising startups with high values and promising opportunities that will be the subject of a great story in the near future.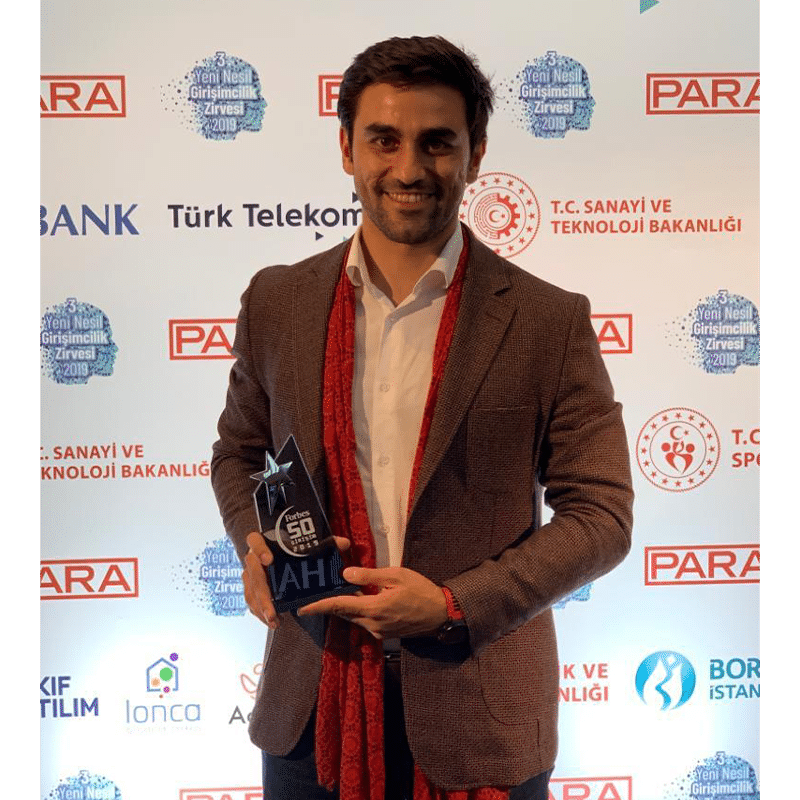 Evreka works diligently to minimize the ecological damage of the waste collection processes and ensure that the garbage collection process's stakeholders carry out the process in the most efficient way. We take rewards such as this as fuel to carry out the best practices and continue to feel the hunger to improve!
eBooks
Download most recent e-books from our library now.
Download E-Books