In dit eBook geven wij u exclusieve inzichten in medisch afval en duurzame praktijken voor het beheer van medisch afval. Ontdek het belang van de juiste behandeling van medisch afval en nieuwe trends in het beheer van medisch afval. Begin alle processen op een duurzame manier te beheren! Download het eBook gratis en verbeter vandaag nog uw expertise in duurzaam medisch afvalbeheer.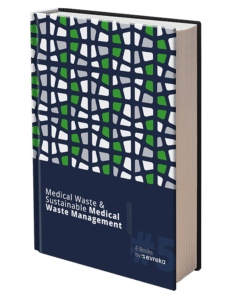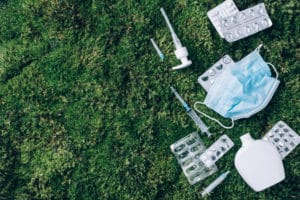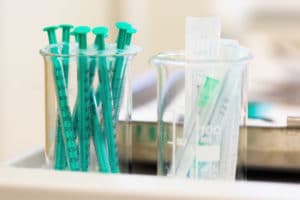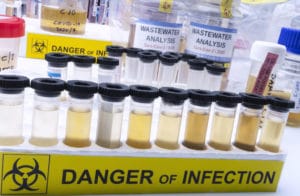 What's in this offer?
Het belang van medisch afval

De fasen van het beheer van medisch afval van inzameling tot verwijdering

Methoden voor de verwijdering van medisch afval

Duurzaam Beheer van Medisch Afval
Klaar om te ontdekken wat de beste manieren zijn om medisch afval te beheren?
Medisch afval ontstaat in zorginstellingen zoals ziekenhuizen, artsenpraktijken, bloedbanken, veterinaire ziekenhuizen/klinieken en in medische onderzoeksinstellingen en laboratoria.
Het is potentieel besmettelijk en vereist specifieke stadia voor de juiste behandeling. In het algemeen omvat het beheer van medisch afval belangrijke processen die aan bepaalde normen moeten voldoen voor een betere volksgezondheid en minimale milieuschade. Zoals bekend hebben de methoden in de moderne geneeskunde zich dankzij de technologie snel ontwikkeld. Op dit punt is het van essentieel belang te bedenken dat we technologie ook moeten integreren in het beheer van medisch afval, met als doel de aarde te redden en tegelijk levens te redden.
Get your reservation now for more info about waste management!
Request Demo
All in one platform for waste management
If you would like to learn more about Evreka's comprehensive and intelligent solutions, and how Evreka can improve your waste management, please send an e-mail to growth@evreka.co or fill out the form below!
EvrekaCrew will be in contact with you in a short time to arrange an online meeting.
Congratulations!
Your application has been sent successfully!
Done