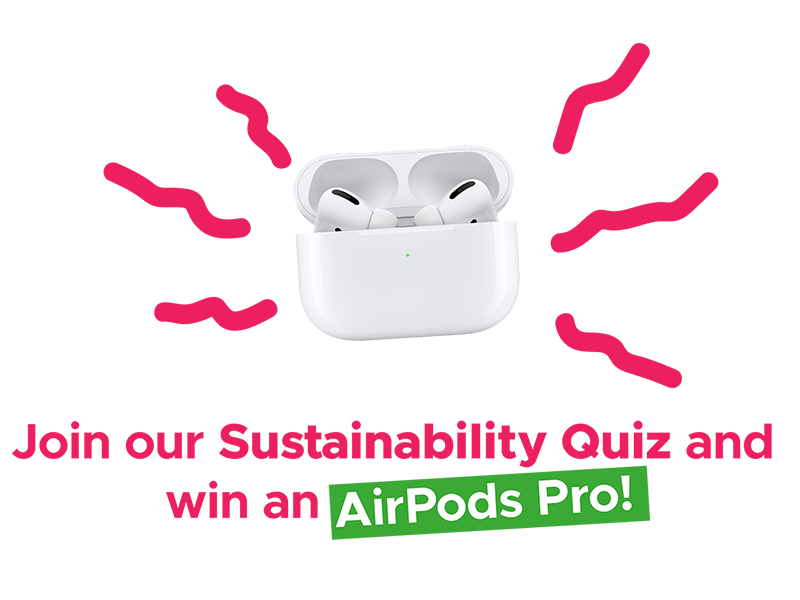 To enroll for the quiz which will take place between the 30th of May – 3rd of June, complete the registration form and follow the steps below to gain the highest number of points:
• Follow us on LinkedIn (1 point)
• Follow us on Instagram (1 point)
• Follow us on Twitter (1 point)
• Mention Evreka in a photo of you from the booth with the hashtag #EvrakaCircle (each social media platform – 5 points)
• Complete the sustainability quiz below (1 point)
You will earn 3 points for each correct answer in the Sustainability Quiz. Refer to our website and previous social media posts for the answers of some of the questions in the quiz. Each of the steps above is worth a separate point. The person with the highest score will win the Airpod Pro. In the event that there is a tie in the score, the person who completes the steps first will be the winner.The winner will be announced on the 7th of June and be contacted via e-mail on the same day. The winner is required to send the requested contact information to Evreka within 7 days so we can mail the prize to their address.
Good luck to all our participants!